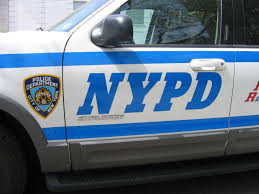 A New York City police officer working out of the 105th Precinct in Queens was shot this evening. He was a member of a unit that often wears civilian clothes, so it's unclear whether he was in uniform.
The cop, described by The New York Post as a "four-year veteran who is not married," was rushed to Jamaica Hospital in a radio car and had been responding to a report of a person with a gun.
The Post reported that one cop in the emergency room was overheard saying "It doesn't look good."
The shooting was reported at 6:15 pm Saturday at 104 Rd. and 212 St. in the Queens Village neighborhood according to a spokesman for the New York Fire Department. This is the fifth NYPD officer shot in the last five months.
UPDATE – 09:06 p.m.: According to a police official, the officer was shot in the left cheek with the bullet exiting the right side of his head. The official went on to say the 35 year old suspect — who lives on the same block of the shooting — has been taken into custody.
Our thoughts and prayers are with the NYPD officer brutally shot tonight in Queens.

— Rep. Pete King (@RepPeteKing) May 3, 2015
Please keep the injured police officer, his family, and the entire New York City Police Department in your thoughts tonight.

— NYC Mayor's Office (@NYCMayorsOffice) May 3, 2015
Demetrius Blackwell in custody for the shooting of #NYPD Sergeant from 105 pct. Thx @keck1157 (Ret. NYPD) for pic. pic.twitter.com/2uoCE0MHe8

— John Cardillo (@johncardillo) May 3, 2015
UPDATE – 10:20 p.m.: According to the New York Daily News, the suspect has been identified as Demetrius Blackwell. Blackwell was released from a New York prison in 2008 after serving seven years on attempted murder charges. At a news conference the officer's name was not released, but the following information was released about him. He is 25 years old and has been with the NYPD since July 2011 and lives on Long Island. At the same press conference Mayor Bill de Blasio said, "Our hearts are with his family and loved ones. Our hearts are with his extended family and the men and women of the NYPD." According to police commissioner Bill Bratton, the suspect has an extensive arrest history.
PHOTO: Mugshot of Demetrius Blackwell, taken into custody after police shooting http://t.co/4bOrSWTfk9 pic.twitter.com/yTn1JvOwwt

— Eyewitness News (@ABC7NY) May 3, 2015
UPDATE – 05/03/15 – 09:20 a.m.: The Officer has been identified as 25 year-old Brian Moore. He is currently listed in stable condition at Jamaica hospital.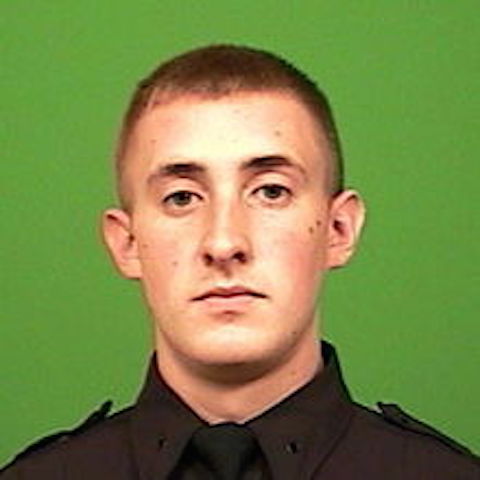 Watch the report from ABC7/New York, below:
UPDATE – 05/04/15 – 01:02 p.m.: Officer Brian Moore has died according to reports.
Have a tip we should know? tips@mediaite.com