Brother of Fort Lauderdale Shooter Says U.S. Govt 'Failed' Him: 'They Didn't Do Anything'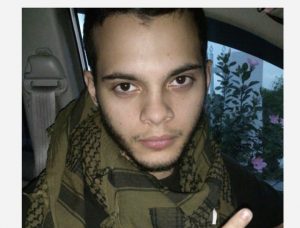 The brother of the shooter who attacked an airport in Fort Lauderdale is questioning why government officials didn't do more for his sibling when they first became aware of his instability.
Esteban Santiago has become the focus of the law enforcement and the media after he was arrested and identified as the perpetrator of Friday's deadly rampage. In Penuelas, Puerto Rico, Bryan Santiago told reporters that the FBI ought to have been more concerned about his brother when he came into their office in Alaska and went on a paranoid tangent about being controlled by the CIA and forced to fight for ISIS.
"The FBI failed there…We're not talking about someone who emerged from anonymity to do something like this," Santiago said. "The federal government already knew about this for months, they had been evaluating him for a while, but they didn't do anything."
As authorities continue to investigate the shooter's motives, information has come up about how Santiago had a violent past in addition to his history of strange rantings. Santiago's family members said that he "lost his mind" during his military service in Iraq, and other information has up about his previous stay in a mental health facility.
Investigators have stated that Santiago traveled to Fort Lauderdale for the express purpose of shooting up the airport. Authorities have not ruled out the possibility of terrorism, but preliminary investigations have suggested that Santiago did not have any clear ties to terror groups.
UPDATE: 7:35 p.m. EST: Santiago has been charged by federal prosecutors, and could face the death penalty or life in prison if convicted over the shooting.
[Image via screengrab]
— —
>> Follow Ken Meyer (@KenMeyer91) on Twitter
Have a tip we should know? tips@mediaite.com