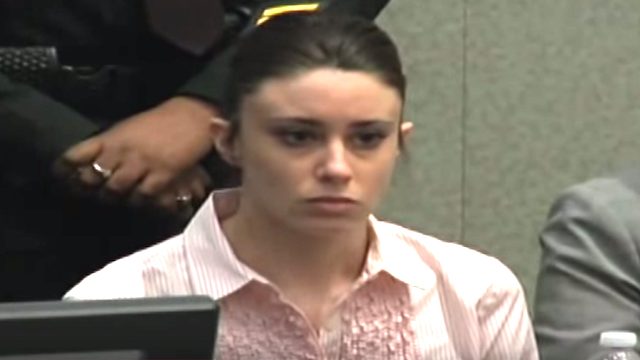 In part 2 of Casey Anthony's interview with the Associated Press, which came out today, she's discussing having more children. Yep, you read that right.
Yesterday, the first part of the interview was published, and Anthony, who was found not guilty of the murder of her daughter Caylee Anthony back in 2011 admitted that she "understands" why the public feels the way they do about her but said that she doesn't care and she "sleeps pretty good at night."
Anthony was talking about how she wishes she knew what happened to her daughter, and then pivoted to the subject of having more children. She says she's not sure she would be "dumb enough to," and expressed worry that the kid would be bullied.
If I am blessed enough to have another child — if I'd be dumb enough to bring another kid into this world knowing that there'd be a potential that some jackass, their little snot-nose kid would then say something mean to my kid — I don't think I could live with that
For the full second part, head over to the AP.
[image via screengrab]
Have a tip we should know? tips@mediaite.com