Census Bureau Changes Health Care Survey Questions Hiding Effects of Obamacare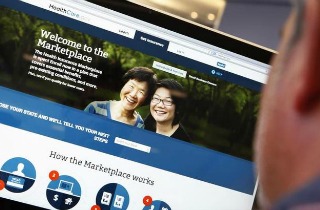 The Census Bureau, which has been regarded as the source for authoratative and consistent information regarding health insurance data, is changing its annual surveys which will hinder policy analysts' ability to track the Affordable Care Act's impact on the number of insured Americans. According to a report in The New York Times, census officials indicated that the new changes will make it "difficult to measure the effects" of the ACA in the next report.
The new survey questions are "intended to improve the accuracy" of the census, but the questions are so different that it will be impossible to compare the results to prior census findings. The Times notes that the new questions are likely to result in findings that show a reduction in the number of uninsured Americans.
An internal Census Bureau document said that the new questionnaire included a "total revision to health insurance questions" and, in a test last year, produced lower estimates of the uninsured.
"We are expecting much lower numbers just because of the questions and how they are asked," the Census Bureau's chief of the health statistics branch, Bruce O'Hara, told The Times.
"The health insurance data reported in September of this year will not be directly comparable to what was reported last September," University of Minnesota School of Public Health professor Kathleen Thiede Call concured.
Some policy analysts find the changes to be an extension of the White House's political goal to show the ACA is a success rather than to accurately determine the law's impact on the insurance market.
Policy analyst and Bloomberg View columnist Megan McArdle is "speechless."
I'm speechless. Completely inexcusable. The administration deserves all of the criticism it will get, and then some. http://t.co/nQEzctGKKW

— Megan McArdle (@asymmetricinfo) April 15, 2014
The New York Times' Josh Barro calls the move "insane":
It's insane for Census to change its method for measuring health insurance coverage right now. Why can't this wait? http://t.co/4RU0tlKNFd

— Josh Barro (@jbarro) April 15, 2014
[photo via screengrab ]
 — — 
>> Follow Noah Rothman (@NoahCRothman) on Twitter
Have a tip we should know? tips@mediaite.com