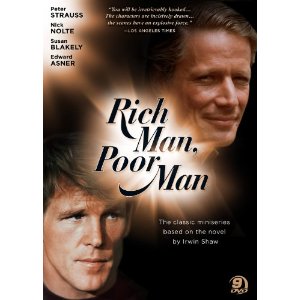 The Census Bureau released new data today that suggests a deepening divide between the countries wealthiest citizens and its poorest. According to census statistics, the United States has the greatest disparity between "rich" and "poor" among Western industrialized nations, which spawned commentary from Rachel Maddow via Twitter.
The recession took a dramatic toll on the institution of marriage in America last year, new figures show, with weddings for people 18 and older at the lowest ebb in over a hundred years.
A broad array of new Census Bureau data released Tuesday
Writing for the Associated Press, Hope Yen reports:

The government already had revealed that the income gap between the richest and poorest Americans grew last year by the largest margin ever, stark evidence of the impact the long recession starting in 2007 has had in upending lives and putting the young at greater risk.

The top-earning 20 percent of Americans — those making more than $100,000 each year — received 49.4 percent of all income generated in the U.S., compared with the 3.4 percent earned by those below the poverty line, according to the newly released Census figures. That ratio of 14.5-to-1 was an increase from 13.6 in 2008 and nearly double a low of 7.69 in 1968.

A different measure, the international Gini index, found U.S. income inequality at its highest level since the Census Bureau began tracking household income in 1967. The U.S. also has the greatest disparity among Western industrialized nations.
Following this report, Ms. Maddow tweeted out the following:
@Maddow: Dear Candidate X — Is this a good thing or a bad thing? http://is.gd/fxqO1 If it's bad, what's your plan for dealing with it?
With Democrats flagging in the polls with the Midterm election looming, perhaps this is the sort of issue that we can expect Ms. Maddow to raise on her program tonight?
Have a tip we should know? [email protected]