CIA Director Mike Pompeo Cancels Speech at Harvard After They Hired 'Traitor' Chelsea Manning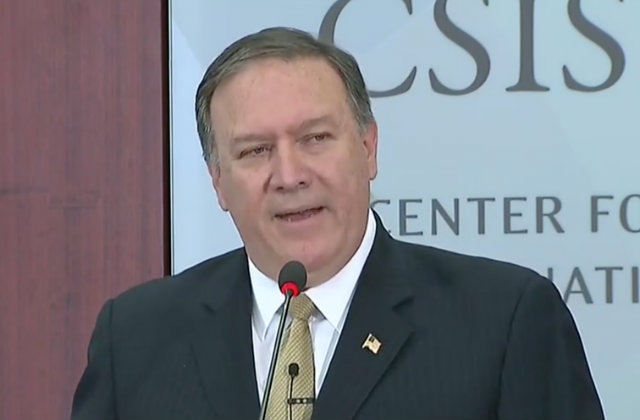 CIA Director Mike Pompeo has cancelled a speaking engagement at Harvard University in reaction to their decision of hiring convicted leaker Chelsea Manning as a "visiting fellow."
Pompeo released this letter:
CIA Director Withdraws from Harvard Kennedy School Forum pic.twitter.com/N7YKyGy9H4

— CIA (@CIA) September 15, 2017
As ABC News reports, Pompeo was set to appear at Harvard's Kennedy School of Government to discuss allegations of Russia's involvement in the 2016 election, the current tensions between U.S. and North Korea and other global security concerns.
"Ms. Manning betrayed her country and was found guilty of 17 serious crimes for leaking classified information to WikiLeaks," Pompeo wrote. "Leaders from both political parties denounced Ms. Manning's actions as traitorous and many intelligence and military officials believe those leaks put the lives of the patriotic men and women at the CIA in danger."
He said that Manning "stands against everything the brave men and women I serve alongside stand for."
Pompeo also applauded ex-CIA chief Mike Morell for his decision to resign from Harvard.
"You have traded a respected individual who served his country with dignity for one who served it with disgrace and who violated the warrior ethos she promised to uphold when she voluntarily chose to join the United States Army," Pompeo said to close the letter.
Have a tip we should know? [email protected]
---