College Students Complain That Cafeteria Food Provider Misappropriates Asian Culture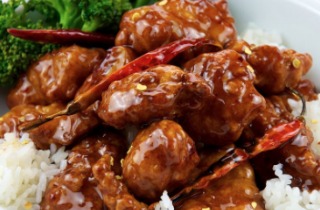 It appears PC college students are at it again. This time, it's at Oberlin College in Ohio where the school's food service provider has been accused of offering culturally inappropriate Asian-style food.
"It was ridiculous," Diep Nguyn, a freshman student from Vietnam said. "How could they just throw out something completely different and label it as another country's traditional food?"
Student newspaper, The Oberlin Review, wrote that multiple students have complained about how cheap food knockoffs have "blurred the line between culinary diversity and cultural appropriation." Clover Linh Tran, co-chair of the Vietnamese Student Association, has demanded a meeting with representatives from Bon Appétit and Campus Dining Services to address the various complaints of the school's foreign exchange students.
Complaints have ranged from how the General Tso's chicken was steamed instead of traditionally fried, to the egregious transgression that the campus sushi bar was "culturally appropriative" for not using fresh rice and fish.
"When you're cooking a country's dish for other people, including ones who have never tried the original dish before, you're also representing the meaning of the dish as well as its culture," said Japanese international student, Tomoyo Joshi.
The school's dining services management said the dishes were an attempt to appeal to alternative cuisine options and nutritional diversity. "Hopefully, if you dined with us in Stevenson [Dining Hall], there would be one thing in every meal that you would want to eat," said Michile Gross, director of Business Operations and Dining Services. While this feels like one of those stories you later learn is fake, the fact that this stems from coverage in a campus paper, which should have some insight into what is really transpiring at the school, suggests that somehow, this may actually be happening.
[h/t Washington Times]
[image via wikimedia]
Have a tip we should know? tips@mediaite.com