Dan Crenshaw Calls Out Trump's Syria Withdrawal in Op-Ed: 'We Go There So They Don't Come Here'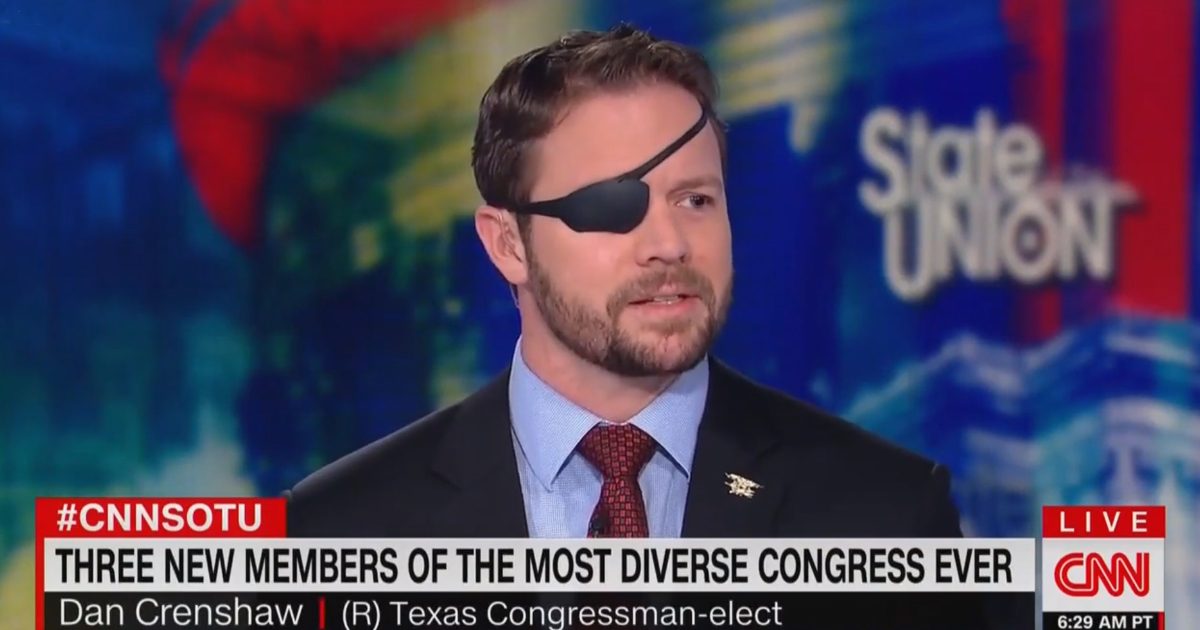 Incoming Rep. Dan Crenshaw (R-TX) — a former Navy Seal who lost his right eye due to an IED explosion in Afghanistan — is not on board with President Donald Trump's decision to withdraw U.S. troops from Syria.
In an op-ed for the Washington Post, Crenshaw — who enters Congress with a high national profile after Saturday Night Live's Pete Davidson poked fun of his combat injuries, and then Crenshaw appeared in a sketch where the comic apologized — articulated the primary reason for his wanting troops to remain in Syria.
"We go there so that they don't come here," Crenshaw wrote. "It really is that simple. We bring the fight to the enemy so that they don't bring it to us."
Crenshaw went on to elaborate on why he believes the best military defense for the U.S. is a good offense.
"[G]roups such as the Islamic State will always try to attack the homeland," Crenshaw wrote. "And…even if we manage to prevent them from attacking the homeland, we cannot stop the cascade effect of instability and chaos that ensues when the United States leaves a power vacuum."
Crenshaw added, "Stay the course, Mr. President."
Have a tip we should know? [email protected]
Joe DePaolo - Senior Editor