David Clarke Exploits Obama's Crying Over Sandy Hook Victims to Score Political Point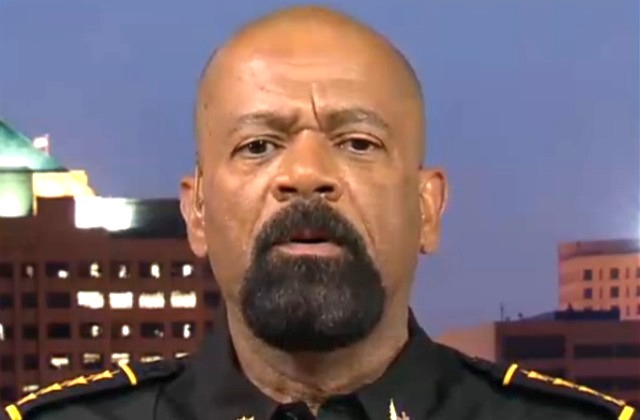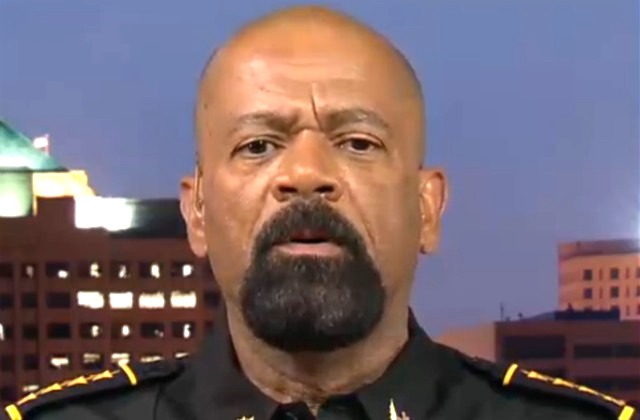 Now that he is no longer the Sheriff of Milwaukee County, and got blocked from getting a job in the Trump administration, it appears that David Clarke has a lot more time on his hands to tweet out dank memes.
In an effort to label former President Barack Obama as weak and ineffectual while describing President Donald Trump as a REAL MAN, Clarke tweeted out a photo of Obama shedding a tear.
OBAMA would have been found in a closet SOBBING if he had to deal with ESTABLISHMENT'S attacks. @realDonaldTrump has the metal to withstand. pic.twitter.com/WGoH7XDRHL

— David A. Clarke, Jr. (@SheriffClarke) October 20, 2017
Sooo, if that image looks familiar, it is because it is from a while ago…when the then-president emotionally spoke about the young children who were shot and killed in the Sandy Hook mass shooting.
This is a photo of President Obama crying while talking about the kids killed at Sandy Hook. https://t.co/QsOPwQ13pl

— Jake Tapper (@jaketapper) October 20, 2017
This photo of President Obama crying is from when he was talking about the children murdered at Sandy Hook. https://t.co/7AOqOXhRul

— Kyle Griffin (@kylegriffin1) October 20, 2017
Also, this isn't the first time Clarke has used this photo to take a swipe at Obama:
Obama on hearing that many black voters rejected his saying that voting for @realDonaldTrump would be a slap in the face to his legacy. pic.twitter.com/WM0E8kwZcD

— David A. Clarke, Jr. (@SheriffClarke) December 22, 2016
[image via screengrab]
—
Follow Justin Baragona on Twitter: @justinbaragona
Have a tip we should know? tips@mediaite.com