Dem Rep Hammers Trump For Joke About Wanting North Korean-Like Fealty From Americans: 'You Wannabe Tyrant'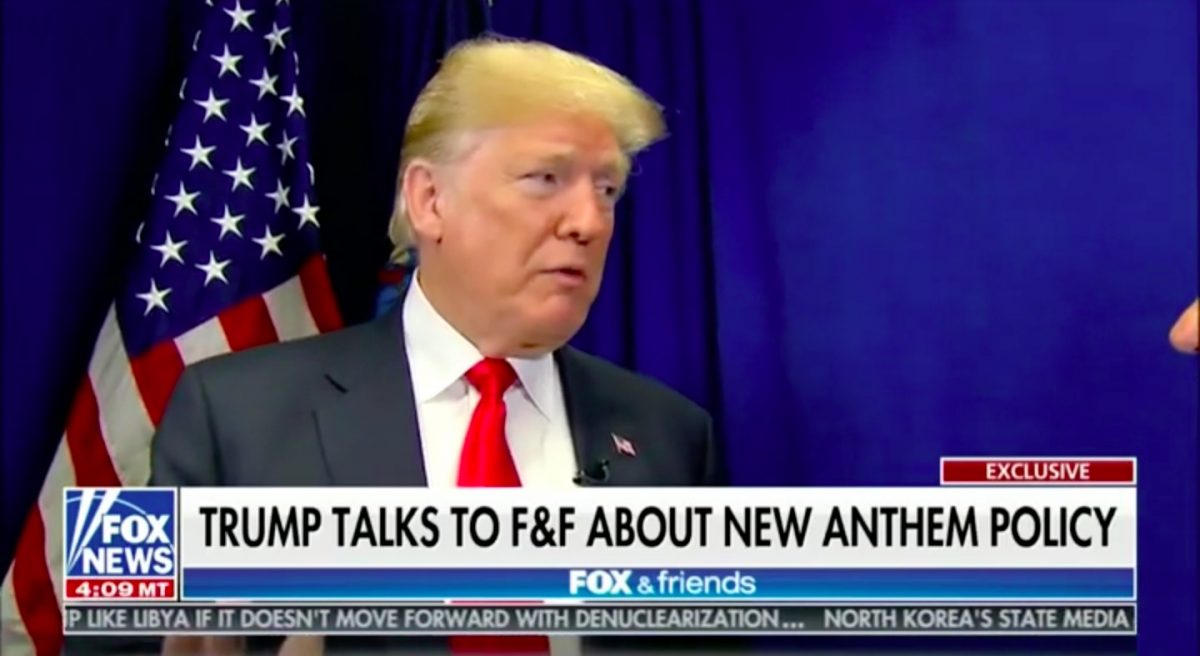 They say that every joke has a grain of truth to it, because that's what makes it funny.
To Rep. John Yarmuth (D-KY), absolutely nothing was funny about a "joke" President Donald Trump made about wishing Americans would "sit up at attention" when he speaks, like the citizens of North Korea do for leader Kim Jong Un.
"You don't understand sarcasm," Trump told a reporter who asked him to explain what he meant by this, and then asked who the journalist worked for. When the answer came – CNN – Trump dismissed him with a wave of his hand and said, "You are the worst."
Meanwhile, Trump's little gag didn't go over too well at least with Yarmuth, who slammed him with a reference to Trump's insistence that people stand for the national anthem:
How about if I take a knee? You wannabe tyrant. https://t.co/ZExJUC4BIy

— Rep. John Yarmuth (@RepJohnYarmuth) June 15, 2018
The reference to taking a knee stems from the actions of NFL quarterback Colin Kaepernick performing the gesture during the national anthem to protest social injustice. Many other players chose to take a knee during games thereafter, prompting the NFL to require players to stand, but not to be on the field, if they so choose.
Trump has long been a rabid critic of the NFL players who took a knee, once suggesting that those protesters "shouldn't be in the country," First Amendment rights be damned.
That seems to be the thread Yarmuth picked up with his comment about tyranny. (And he isn't wrong.)
[image via screengrab]
Have a tip we should know? tips@mediaite.com