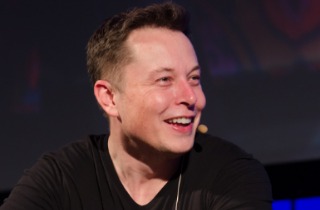 Visionary SpaceX CEO Elon Musk recently sat for a wide-range interview, where he ended up talking at length about his hopes that humanity will someday colonize Mars in a future leap of scientific advancement. However, Musk also expressed deep concerns about how the window might be closing, and that current conflicts here on Earth might escalate to the point where settling the red planet will be impossible.
Speaking with GQ, Musk explained that his company would soon start working to create rockets and spacecraft that can transport crucial instruments for a human colony on other planets. More than just an engineering feat, Musk said it was an essential contingency plan for worldwide calamity, arguing that "you back up your hard drive… maybe we should back up life, too?"
"I don't think we can discount the possibility of a third World War. You know, in 1912 they were proclaiming a new age of peace and prosperity, saying that it was a golden age, war was over. And then you had World War I, followed by World War II, followed by the Cold War. So I think we need to acknowledge that there's certainly a possibility of a third World War, and if that does occur it could be far worse than anything that's happened before. Let's say nuclear weapons are used. I mean, there could be a very powerful social movement that's anti-technology. There's also growth in religious extremism. Like, I mean, does ISIS grow…?"
Later in the interview, Musk said that he would formally announce a Mars colonization mission plan next year, currently under the name of the Mars Colonisation Transport program.
Engadget noted that Musk's colonization ideas have prompted skepticism amongst various communities; he told Steven Colbert on The Late Show that one way of warming Mars to inhabitable levels would be by nuking the surface. Musk has since clarified that his plan was more simply calling for a series of aerial explosions that could concentrate heat around the planet.
[Image via Wikimedia Commons]
— —
>> Follow Ken Meyer (@KenMeyer91) on Twitter
Have a tip we should know? tips@mediaite.com