Ex-Trump Adviser Sebastian Gorka Reportedly Wanted on Gun Charges in Hungary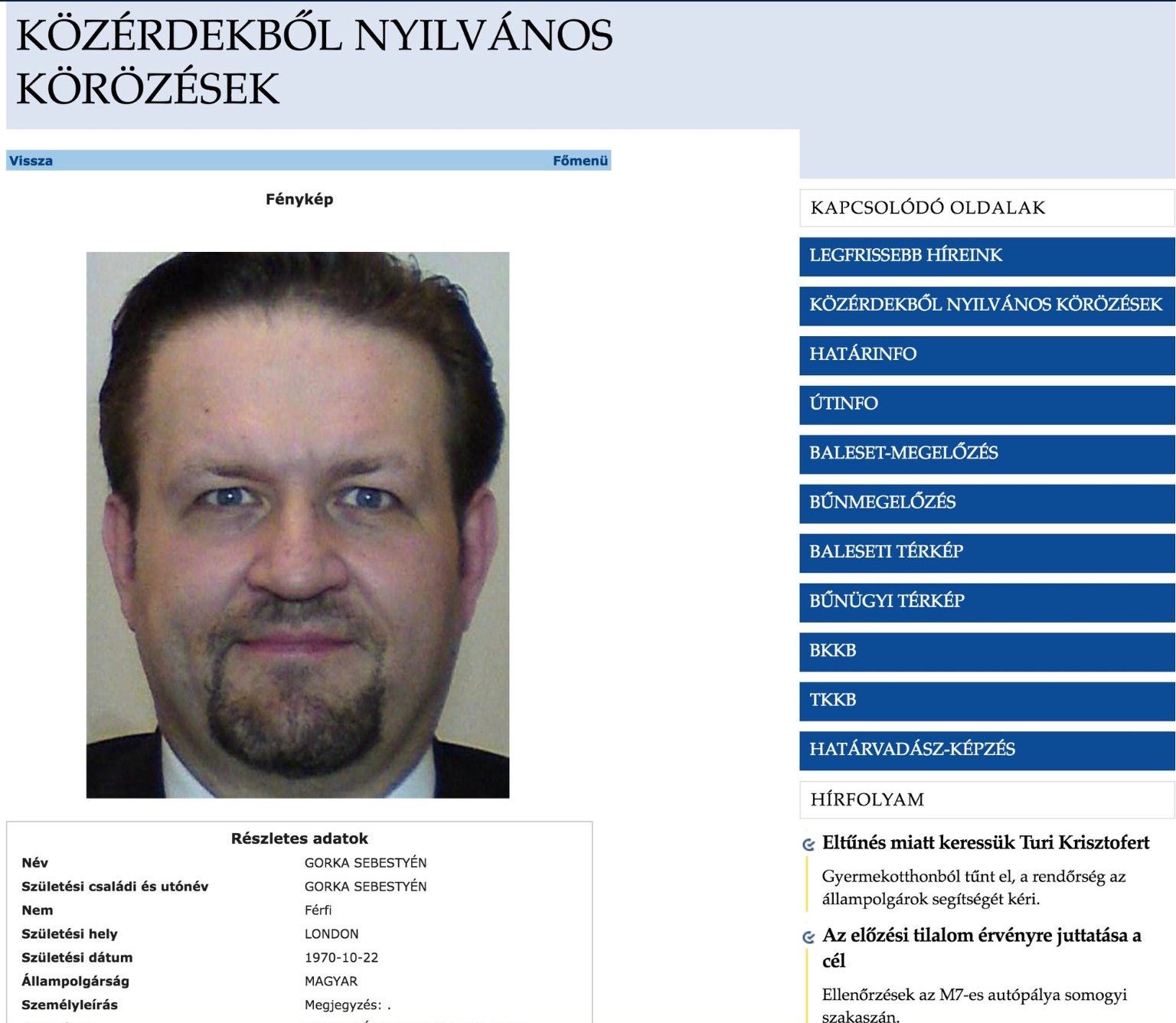 Ex-White House advisor Seb Gorka, who was ousted from President Donald Trump's administration in August, is reportedly wanted by the Hungarian police for weapon charges due to a "firearm or ammunition abuse."
As reported by BuzzFeed News' Hayes Brown, the still-active arrest warrant was apparently in effect during Gorka's entire tenure at the White House. While his time in the administration was primarily spent yelling on cable news, it is unclear what his position as deputy assistant to the president specifically entailed.
The public information regarding on Gorka's arrest warrant does not detail exactly what he did to earn the warrant, but it does include a rare photo of the now-Fox News contributor not wearing glasses. Though, the Hungarian police do state the warrant was issued on September 17, 2016 — which was prior to the presidential election.
Of course, Gorka is a notorious gun-guy who claims he carries two pistols everyday — despite working in Washington, D.C., where weapon laws are extremely strict. Additionally, in 2016 Gorka's firearm was taken after he tried to take it into Ronald Reagan Washington National Airport.
Mediaite contacted Gorka by phone and email for further comment on the report, but he did not respond in time for publication. However, he did post the following tweet claiming the BuzzFeed story is false:
Did Glenn and BuzzFeed get a #FAKEY award from @realDonaldTrump?

They should.

"An incident from 2009."

Oh really?

I moved to America in 2008. (LEGALLY!)

Try FACTS next time Glenn. Hack.

#MAGA pic.twitter.com/EGbh7D6j76

— Sebastian Gorka DrG (@SebGorka) January 18, 2018
[image via screengrab]
Follow the author on Twitter (@calebecarma).
Have a tip we should know? tips@mediaite.com