Fifth Undercover Video Allegedly Shows Planned Parenthood Sells Intact Fetuses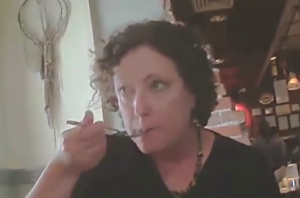 A fifth undercover Planned Parenthood video has been released by the Center for Medical Progress, this one allegedly showing a Planned Parenthood official speaking candidly about the sale of intact fetuses.
The video purports to show Director of Research for Planned Parenthood Gulf Coast Melissa Farrell telling the undercover activists she can change abortion procedures to ensure they receive intact fetuses. "We've had studies in which the company… has a specific need, for a certain portion of the products of conception. And we bake that into our contract and our protocol that we follow this. So we deviate from our standard in order to do that."
"Could you adjust the procedure if you knew, 'Okay, they need a high volume of this'?" one of the undercover activists asks.
"Yeah, I think we can," she responds while nodding. Federal law requires that "no alteration of the timing, method, or procedures used to terminate the pregnancy was made solely for the purposes of obtaining the tissue."
Later a lunch with Farrell, the activists press her againabout the possibility of getting "intact specimens." Farrell says it can be done. "If we alter our process, and we are able to obtain intact fetal cadavers, we can make it part of the budget that any dissections are this, and splitting the specimens into different shipments is this. It's all just a matter of line items."
In an interview with CNN, the Center for Medical Progress' David Daleiden alleged that the sale on intact fetuses "could be prima facie evidence of born alive infants," since Planned Parenthood doesn't use feticides prior to performing abortions.
As in other videos, the newest video contains footage of aborted fetuses, complete with technicians pointing out what used to be limbs and livers. "We had a really long day, and they're all mixed up together in one bag," one doctor laughs.
Towards the end, Farrell can even be heard admitting that many Planned Parenthood affiliates don't take part in fetal tissue donation, because they believe it could be illegal. "Really?" asks a surprised technician.
Watch, via YouTube (WARNING: Graphic images)
[Image via screengrab]
——
>>Follow Alex Griswold (@HashtagGriswold) on Twitter
Have a tip we should know? tips@mediaite.com