Foreign Ministries Breached by Chinese Hackers Thanks to Fake Nude Pic E-mails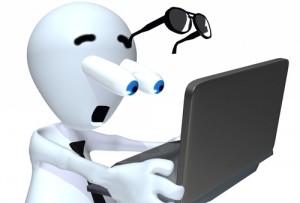 If you are a foreign diplomat, you might want to be very careful about your personal security. But a new report from The New York Times reveals that a number of them fell for the oldest trick in the book, leaving their ministries vulnerable to Chinese hackers. And what did them in? Fake e-mails promising nude pics.
You may recall a story from a few months ago that Russia attempted to spy on foreign powers by handing out tiny USB drives at the G20 summit, and somehow, there were people who actually used the USB drives provided to them by Russia, only to find out their cyber defenses were being probed.
And now, it turns out foreign diplomats were also taken in by one of the oldest scams in the book: the "click for nude pics" e-mail.
The attackers sent their targets emails with a link that claimed to contain naked photos of Carla Bruni-Sarkozy, wife of former President Nicolas Sarkozy of France. Once clicked, attackers were able to gain a foothold into their targets' computer networks, though investigators said they were unable to see which files the attackers had taken. The closest they came was last August when FireEye's researchers were able to infiltrate one of the group's 23 command-and-control servers for one week. They could see that the server had breached 21 different targets, including government ministries in the five European countries.
That's 21 different places where people, including high-ranking foreign ministers, actually fell for the nude e-mail trick.
You can read the full report here.
[h/t The Wire]
[photo via Shutterstock]
— —
Follow Josh Feldman on Twitter: @feldmaniac
Have a tip we should know? tips@mediaite.com
Josh Feldman - Senior Editor