Former James O'Keefe 'Accomplice' Reveals 'Barn Incident' And Harassment Complaint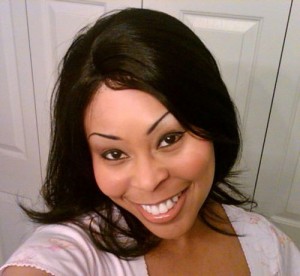 Last week, we reported that Nadia Naffe, self-described "accomplice" to conservative activist James O'Keefe , had begun publishing a multi-part tell-all series of posts to her blog. Thursday morning, Naffe published the second part, which details her version of the events that led her to file a criminal harassment complaint against O'Keefe in November, and which includes documents related to a sexual harassment settlement between O'Keefe and "CNN Sex Boat Caper" whistleblower Izzy Santa. O'Keefe filed suit against Naffe on Wednesday to obtain an injunction against publication of those documents, and of emails that O'Keefe claims she stole from his computer.
RELATED: James O'Keefe 'Accomplice' Nadia Naffe To Tell All
Since publishing the first part of her tell-all, Nadia Naffe has been the subject of relentless attacks on Twitter, and has responded defiantly, promising to publish 7 years worth of O'Keefe's emails and documents (which she says she obtained when the conservative provocateur borrowed her Android phone and linked his Gmail account with hers), and to give a full accounting of the events that led her to file a criminal harassment complaint against him in November. Ms. Naffe's complaint alleged that O'Keefe invited her to his New Jersey home to work on a project, where she was to stay in a finished barn to save money on hotels. They got into an argument, according to Naffe, and O'Keefe abandoned her in the barn, refusing to take her to a train station so she could go home.
Naffe also alleged that she began to feel physical disorientation, and was eventually unable to move under her own control, after sharing beer with O'Keefe. She said O'Keefe and a friend eventually drove her to Penn Station in New York and that O'Keefe and his friend had to help her into the car, and that she passed out during the ride. She says she woke up at the train station, and later noticed items, including panties, missing from her luggage.
RELATED: James O'Keefe Sues Current TV, Keith Olbermann For Defamation
In part two of her series, Naffe puts some flesh on the bones of her testimony at a December hearing. She details her work with O'Keefe on his To Catch A Journalist series, which led her to be in a converted barn on O'Keefe's property on October 2, 2011, and foreshadows those events by detailing passive romantic overtures that she says O'Keefe made. She recounts the events of that night in the form of an email she sent O'Keefe on November 3, with intermittent narration. From that email:
After a tiring five hour train ride from Boston, I was eager to get showered, changed and into bed early. When you brought me to the barn that evening, I inquired about when you would be leaving at least two times. But, you made every excuse to stay. Your first excuse was you wanted to finish watching the football game. Then, about an hour later, again I asked when you would be leaving and you stated, "this is my office, all of my stuff is here." You listened to music on your computer, sent messages on Twitter and discussed an activist you claimed was mouthing off to you. The implication was that you didn't plan on leaving anytime soon.

When you observed me lying in bed, talking on the phone with a male friend, you became noticeably upset. You picked up your penny loafers and stormed out of the room like a 10-year old boy having a tantrum. You called me on the phone moments later demanding to know why I was talking on the phone with someone else in your presence. You were furious. Your tone was hostile and bellicose. I will never forget the revolting, repulsive and disgusting words you used on the phone with me that night. I hung the phone up on you, because I refused to tolerate your verbal abuse any further.
Naffe then narrates a more explicit version of her suspicion that she was drugged that night:
In one fell swoop, I had criticized James professionally and unbeknownst to me, I had also rejected him sexually as well. But the one thing I regret the most is turning my back to James and not observing him, as he stopped in the kitchen, where my beer was sitting, on his way out the front door.
She then describes trying to escape the barn, feeling disoriented, calling friends for help, and finally, threatening to call the police, which she says caught O'Keefe's attention:
When you returned to the barn, you brought an older white male with you to intimidate me. You never advised me of his presence. He stood in the dark, hiding downstairs behind the staircase. I heard his footsteps and began screaming and shouting at the both of you. I thought you brought him there to assault me. But even as I screamed and yelled at you and that man, you and he persisted in trying to convince me to spend the night in the barn.

James, I am not a fool. The barn is the same place where you taped intimate moments with Emma, without her knowledge.
As her previous account of that night states, O'Keefe and the unidentified man helped her into a car, where she passed out, waking up in New York Penn Station.
RELATED: James O'Keefe Defends CNN 'Sex Boat' Caper And Racial Aspect Of ACORN Pimp Costume
In comments to Mediaite last week, O'Keefe's only reference to the "barn incident" was to say that "The outcome of the probable cause hearing speaks for itself."
The lawsuit that he filed against Ms. Naffe yesterday, however, does give a partial accounting of his version of events. According to the suit, Nadia Naffe went to the Westwood property "under the pretense of working on a video project" with O'Keefe, but after being left alone in a room with O'Keefe's computer, "she suddenly and irrationally demanded to be taken to a train station stating she no longer wanted to work on the project. (O'Keefe) arranged for her to catch a train as soon as possible that evening."
"Shortly thereafter, it became apparent that Defendant had obtained personal, confidential and proprietary information that had been stored on Plaintiffs computer," the suit continues. It makes no mention of Naffe's specific allegations regarding the events that occurred in the barn.
RELATED: James O'Keefe Target Jay Rosen Seems 'To Catch A Journalist' Of His Own: James O'Keefe
O'Keefe's suit seeks an injunction against publication of O'Keefe's emails, and of documents related to a sexual harassment settlement with former O'Keefe employee Izzy Santa, which O'Keefe accused Naffe of leaking, and which the suit says damages O'Keefe by violating the confidentiality clause of that settlement. According to Naffe and other witnesses who saw the video in question, though, O'Keefe himself was first to publish those documents as screen shots in a video he released, and later took down, in November. One of those witnesses is Dr. Charles Seife, the NYU professor who was a subject of an O'Keefe sting. In an email to Mediaite, Seife confirms that the video contained screenshots of the Izzy Santa documents:
After some preliminary footage, which had tape of Vogel's explaining that he wouldn't reveal his source's name, the video showed some screencaps of several documents. Those documents appeared to be a complaint made by Izzy Santa against O'Keefe, some correspondence, and some sort of settlement between O'Keefe and Santa.
Those documents shed new light on the "CNN Sex Boat Caper" that reportedly featured an attempt to strand then-CNN reporter Abbie Boudreau on a boat full of sex toys and hidden cameras. O'Keefe has maintained that he rejected the pornographic aspects of that plot, but whistleblower Izzy Santa's allegations belie those denials. According to Ms. Santa's attorney's demand letter, those allegations include:
• Being asked to accompany Mr. O'Keefe to an adult book store to purchase female sexual aids;
• Being forced to allow Mr. O'Keefe to bathe. at her apartment, when only Mr. O'Keefe and Ms. Santa were present;
• Being exposed to numerous incidents of sexually provocative and potentially misogynistic comments and communications by Mr. O'Keefe and others; and
• Being showed a list of offensive projects that Mr. O'Keefe was to have Ms. Santa explore and potentially implement.
According to a settlement document released by Ms. Naffe, O'Keefe paid Santa $20,000 (a little less than half of what she was demanding) with no admission of liability, and with a confidentiality clause.
O'Keefe's lawsuit gives clues as to the possible content of Naffe's promised next installment:
Irreparable injury will result because the Information possessed by the Defendant cannot be erased from the public domain if and when she releases it. Plaintiff is already facing the threat of the litigation from the other party to the settlement agreement that has been published by the Defendant. The Information further includes proprietary ideas for future video work and e-mail communication of a highly private nature including those concerning Plaintiffs romantic relationships. Plaintiffs statements on Twitter claim that the material is so provocative that it caused Andrew Breitbart to suffer a fatal heart attack. The release of the Information would also render the ideas worthless and would destroy Plaintiff's relationships with certain people discussed in the e-mail.
Despite the lawsuit, Naffe has promised to release all of the O'Keefe emails and documents referenced therein.
Have a tip we should know? tips@mediaite.com