Gay Hotelier Who Hosted Ted Cruz Meeting Also Donated $2,700 to His Campaign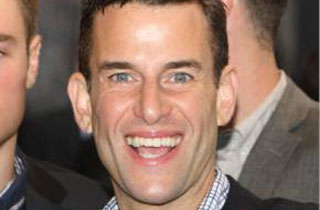 After a firestorm of controversy surrounding an event he threw for Sen. Ted Cruz (R-TX), gay hotelier Ian Reisner insisted that he hadn't raised any money for Cruz, and that the event wasn't a fundraiser. It turns out that around that time, however, he actually gave Cruz the maximum individual donation to a campaign.
The meeting itself — an informal reception held by Reisner and his business partner/former lover Mati Weiderpass at their Central Park penthouse — generated severe blowback in the LGBT community thanks to Cruz's strident views against same-sex marriage and LGBT civil rights, leading to calls for a boycott of their properties. Weiderpass and Reisner insisted that they had no idea that Cruz held these positions, and profusely apologized.
But while they both insisted that they hadn't donated to Cruz's campaign, The New York Times discovered that shortly after the meeting, Reisner cut a $2700 check to Cruz "around the time the dinner took place" in support of "his work on behalf of Israel." Days after the story broke, however, Resiner asked the campaign for a refund.
"When I realized his donation could be misconstrued as supporting his anti-gay marriage agenda, I asked for the money back," he told the Times in a statement. "Senator Cruz's office gave the money back, and I have no intention of giving any money to any politicians who aren't in support of L.G.B.T. issues."
The Times noted, with some incredulity, that Weiderpass, Resnick, and the Cruz campaign seemed to be stunningly oblivious to their dining companions' backgrounds: earlier last year, a young man died from a drug overdose in the penthouse where the dinner took place.
[Image via Ian Reisner/Facebook]
— —
>> Follow Tina Nguyen (@Tina_Nguyen) on Twitter
Have a tip we should know? tips@mediaite.com