Getting Sued Sucks, But Dealing With A Shady, Hollywood Reporter 'Journalist' Is Worse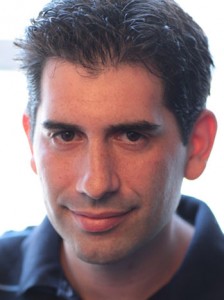 A member of the media engages in deception! Hardly news, right? But what if it's a legal story, and the guy getting suckered isn't just a national legal analyst, but he is also getting sued? A little more intriguing, right?
Last week, we received a lawsuit, filed against Styleite and Mediaite, alleging copyright violations. They claim Styleite published copyrighted photos of the teenage half-sister of supermodel Kate Moss. I am not going to delve too much into the facts or law because this is an ongoing lawsuit, but suffice it to say that we immediately did exactly what the plaintiffs asked, even though we did not feel legally obligated to do so, and even though they reached out months after the story was published.
Ok skip to this morning at 10:17 a.m., our office manager receives an email from a guy named Eriq Gardner of The Hollywood Reporter asking for comment on the lawsuit. She forwarded it to my office, and half an hour later, we responded asking for specific questions. Gardner and I then went back and forth about whether I would comment on the record for the story that he was "considering." I figured my efforts to convince him that there was nothing to the suit would probably fall on deaf ears, because the idea of the "legal guy" getting sued is kinda juicy. But I tried, and Gardner informed me that he still "intended to pursue it." I asked for a deadline time to prepare a response, and only then learned that he had, well, already published the story at 7:48 a.m! (10:48 ET). Sure, I want to know what happened to that Google alert for my name, but this is a good reminder for me of why so many distrust the media. Ah, the irony is rich.
He wrote:
According to the complaint, the Abrams Media Network received a cease and desist letter last December after Carter-Bowman's photos of Moss went up on Mediaite and Styleite. The defendants purportedly responded, saying they had removed all of the photos from the Styleite post, but made no mention about Mediaite. Now the plaintiff is saying that photos were taken down, but in their place, on both websites, a link went up to another website where the photographs were displayed without permission.
What I would have told Gardener, if the story had not been published first, was:
– None of these pictures appeared on Mediaite. Ever.
– No link ever "went up," only down.
– Styleite took down the pictures as soon as the lawyers just claimed they were copyrighted.
– The editors even took out the link to another site where they originally found the pictures, when their lawyers added that request as well.
(FYI The Huffington Post still has that same link up but, no, I'm not going to link to it and get in trouble again.)
Blah blah blah, Very few people outside of me and the plaintiffs will care about the facts or law here, and this is not the place to debate it. The broader issue is about how tricky covering lawsuits can be. Anyone can file one, and they always involve two sides. The Hollywood Reporter story was riddled with errors because Eriq Gardner apparently wanted to get this story up quickly, rather than get the story right. Ah, the sweet revenge on the legal analyst.
When confronted with his shenanigans, (My exact words were "Wait… You put up the story and then asked for comment? Are you serious?") Gardner claimed that his "team" "threw up an early version of the story." Ha. They have big teams over there at the Reporter.
Sure, I am frustrated by what I believe to be a lawsuit without merit, but as a lawyer, I almost understand that they are just trying to make a buck. But, from a media perspective, a reporter from a supposedly legitimate publication (particularly one who, as it turns out, has been sued for copyright infringement himself ) asks for comment, acts as if the story has not yet been published, then claims his "team" published the earlier story with his name on it? Oy. Well, at least I have a good cocktail story to tell about the time some guy named Eriq Gardner turned the tables on me, and reminded me why the media suck.
Have a tip we should know? tips@mediaite.com