Glenn Beck Expresses Solidarity with 9-Year-Old Boy Bullied for Liking My Little Pony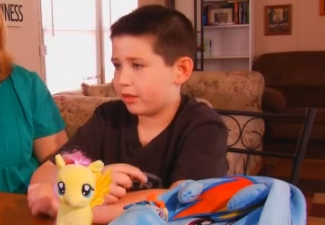 My Little Pony is considered to be a bit feminine, but the TV show does have male fans; one of them, a nine-year-old boy, brought a My Little Pony lunch bag to school, and was not only bullied for it, but the school put the blame on him for bringing it there in the first place.
Grayson Bruce enjoys the show, and decided to bring a Rainbow Dash lunch bag to school. As a result, he said, people were "punching me and pushing me down, calling me horrible names." His mom revealed he was told by the school to leave it at home, which she didn't think made any sense to quell the situation. She said, "Saying a lunch box is a trigger for bullying––you might as well say a short skirt is a trigger for rape. It's flawed logic. It doesn't even make any sense."
The story was featured prominently on The Blaze over the weekend and today Glenn Beck spoke out in solidarity with Bruce, even going so far as to place a bright yellow pony on his desk.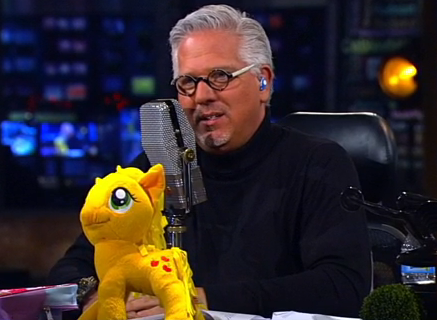 Beck says Bruce "had the balls to be different," and so he wanted to send a message that it's important for everyone's differences of taste to be respected, as long as it's not done by way of force.
Watch WLOS' report below:
And you can watch the Beck video below, via BlazeTV:
[h/t The Blaze]
[photo via screengrab]
— —
Follow Josh Feldman on Twitter: @feldmaniac
Have a tip we should know? tips@mediaite.com
Josh Feldman - Senior Editor