GOP Sen. Orrin Hatch Reportedly Plans to Retire and Romney May Run For His Seat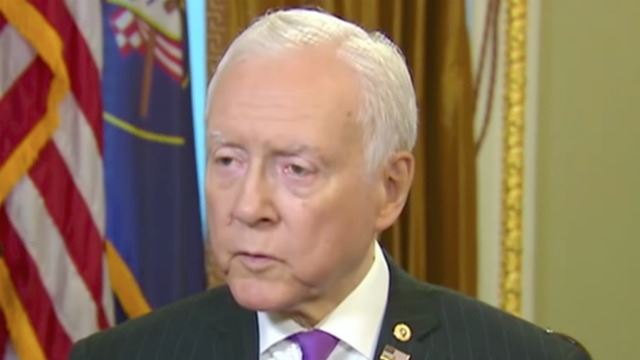 There has been speculation for months now that Sen. Orrin Hatch (R-UT) would decide to hang it up and retire at the end of his term rather than run for re-election next year. And there has been just as much speculation that if Hatch were to retire, former GOP presidential nominee Mitt Romney would run for his seat.
The Atlantic is reporting today that Hatch has told friends and allies that he is indeed planning to retire and that Romney will make a Senate run in his place:
Sources close to both men said plans have already been set in motion for Hatch to retire and for Romney to run, but they cautioned that the timing of the announcements has not yet been finalized, and that either man could still change his mind. They spoke on condition of anonymity, because the plans are not yet public, and the subject is sensitive to Hatch. Already, though, the expected developments are reshaping the state's political landscape.
World Trade Center CEO Derek Miller told the Atlantic that he was told that Romney's run was reported to him as a "done deal" and that he'd support the former Massachusetts Governor's campaign. Miller had considered running himself at one point.
In response to the story, a spokesman for Hatch told the Atlantic the Utah lawmaker "has not made a final decision about whether or not to seek reelection, but plans to by the end of the year." A Romney spokesperson didn't comment.
Hatch's seat is being looked at as a strong possibility for a Steve Bannon-backed primary challenge if Hatch were to decide to run. Politico reported earlier that Boyd Matheson, the former chief of staff of Sen. Mike Lee (R-UT), was looking at a potential Senate run.
[image via screengrab]
—
Follow Justin Baragona on Twitter: @justinbaragona
Have a tip we should know? tips@mediaite.com