GOP State Senator Tweets Boycotting Electoral College Is 'Last Chance' At Romney Presidential Win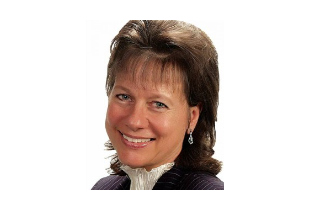 The Idaho Statesmen reported Tuesday that Sheryl Nuxoll, a Republican state senator from Idaho, is fervently holding on to the idea of a presidential win for former Governor Mitt Romney. Nuxoll tweeted a link to an article by Tea Partier Judson Phillips along with the note, "A 'last chance' to have Mitt Romney as President in January (it's still not too late)."
The article by Phillips claims that President Barack Obama's re-election could be nullified if two-thirds of the states participating in the Electoral College boycott the result. Phillips claims in the piece that if 17 states refused to accept the result – which Phillips thinks is possible because 24 states voted for Romney – there would be no quorum for the electoral college and the decision of electing the president would be given to the House of Representatives, which is currently controlled by Republicans. The problem is, this isn't true.
David Adler, director of the Andrus Center for Public Policy at Boise State University, told The Idaho Statesmen that the scheme isn't "totally constitutional," and is "a radical, revolutionary proposal that has no basis in federal law or the architecture of the Constitution." He ultimately called it "really a strange and bizarre fantasy."
Adler says Phillips and Nuxoll are misreading the 12th Amendment to the U.S. Constitution, which says that if no candidate receives a majority of votes in the Electoral College, the decision is given to the House, where then each state would have one vote and a quorum of two-thirds of the states would be required. Phillips and Nuxoll claim that the two-thirds requirement is for the Electoral College, but Adler says it's actually a reference to the "establishment of a quorum in the House of Representatives." In the Electoral College, there is no quorum requirement, simply the need for 270 electoral votes.
There was once another instance where a president was elected without full reports from all the states. Adler says that President Obama would still win, in this case, because "George Washington was elected to his first term in 1789 despite the fact that some states were not able to file a report of their electoral votes, owing to a major snowstorm."
Nuxoll, for her part, isn't phased. Regarding Adler, she simply said, "Well, I guess that's one lawyer." While unclear whether the plan is, "realistic", Nuxoll said she was simply trying to do a service, posting for "people to see and think about things and reflect about things."
Nuxoll's tweet can be seen here:

h/t ThinkProgress
Have a tip we should know? tips@mediaite.com