Gov. Newsom Says There's No 'National Emergency' in San Diego. News Station Points to City's Wall.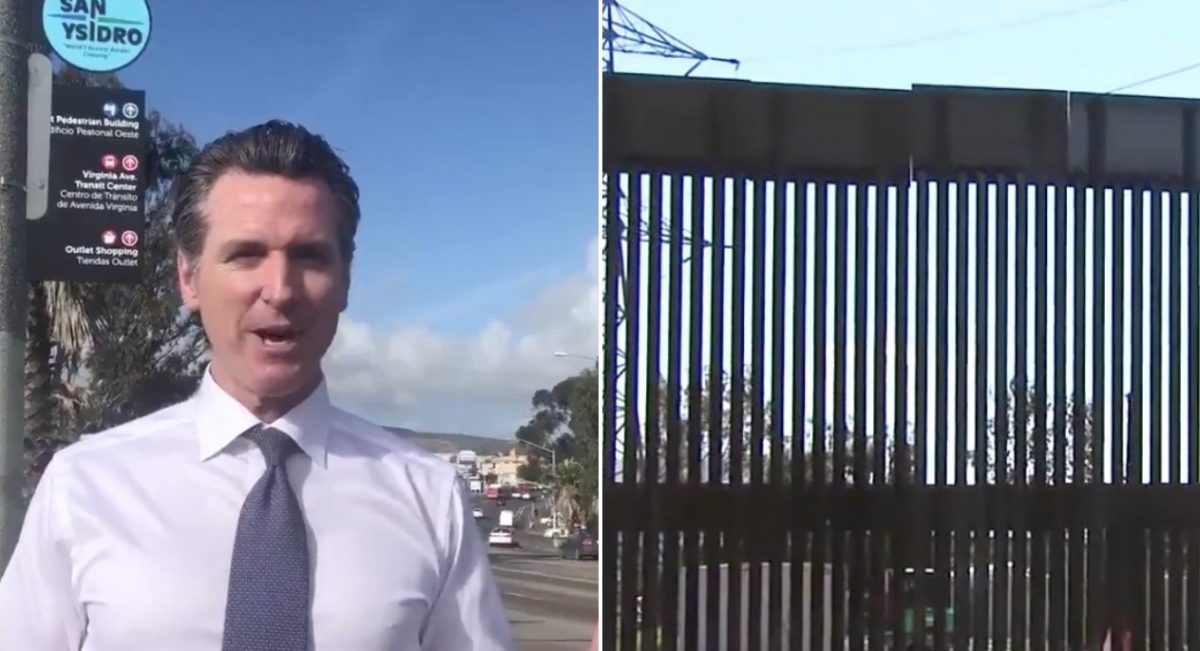 California Governor Gavin Newsom posted a video of himself near the San Ysidro port of entry, in order to push back on President Donald Trump's claim there is a national emergency at the southern border. He was called out by local station KUSI News for not telling the whole story — since San Diego has a border wall.
"Trying to highlight a different story as it relates to what's going on here between Mexico and the United States and the economic vibrancy that is demonstrable here at the border," Newsom states in the video. "American citizens going into Mexico, Mexican citizens coming into California, legally on a daily basis."
"It is a very different story than the one you're hearing out of Washington, D.C.," he concluded.
I'm at our border today where there is no "national emergency."

San Ysidro is the busiest border crossing in the Western Hemisphere. It's a region of economic vibrancy — of trade and commerce. Our state thrives because of the families who live on both sides of this border. pic.twitter.com/CRfXGpyZb6

— Gavin Newsom (@GavinNewsom) March 7, 2019
KUSI News pointed out in a tweet that San Ysidro has a wall, with a second one well on the way:
Newsom visits San Ysidro & says there's no "national emergency." But, San Ysidro has a wall, with second being built pic.twitter.com/oyP4L0WqXr

— KUSI News (@KUSINews) March 7, 2019

They reported in February once the construction of the second wall is completed, San Diego will have the most "fortified border in the country."
KUSI News made headlines in January after claiming CNN disinvited their reporters due to have reports that would favor more walls. Their news director later backtracked the accusation, admitting he did not know the true reason.
Have a tip we should know? tips@mediaite.com