'Growing Consensus' Among GOP Superdelegates That Mitt Romney Will Be Presidential Nominee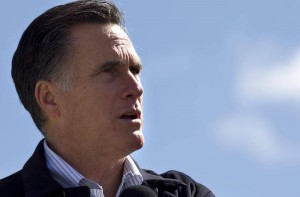 Mitt Romney's strong wins in Maryland, Wisconsin, and Washington D.C. seems to have finally convinced even many doubters that he will be the Republican party's presidential nominee. And if Newt Gingrich and Rick Santorum are hoping for any 11th-hour miracles involving a large swath of superdelegates switching their vote, they may not be so lucky, because many of these superdelegates are now publicly coming to terms with the inevitable.
RELATED: Rollins To Shep Smith: Without SuperPACs, 'Romney Would Have Won' By Now
The Associated Press conducted a survey of all 120 RNC superdelegates, and they found that while only 35 of these people have come out in support of Romney already, 4 have done so for Gingrich and 2 for Santorum. The rest of the superdelegates have either refused to endorse or just refuse to endorse publicly, but many RNC members, including some superdelegates, seem to be ready to embrace the Romney wave.
"I would be surprised if Romney doesn't get the number he needs," said Jeff Johnson, an RNC member from Minnesota who supports former House Speaker Newt Gingrich.

Bob Bennett, an RNC member from Ohio, was more blunt.

"Look, Gov. Romney's going to be the nominee, and he's going to have enough votes," said Bennett, who is publicly neutral but said he supported Romney four years ago.
Romney has a wide base of support from superdelegates so far, with support from two out of three in Puerto Rico and the same ratio in Mississippi as well. John Ryder, an RNC member who has remained neutral thus far, knows that it's "very hard" to imagine Gingrich or Santorum having a clear path to the nomination at this point, but said that they should take their time in the race and make the decision to drop out when they feel ready.
RELATED: Gingrich Keeps Hope Alive: If I Am The Nominee, 'Romney and Santorum Will Support Me'
The AP's analysis makes it quite plain: "Romney has won 58% of the caucus and primary delegates so far. At that pace, he would reach the number of delegates needed to clinch the nomination — 1,144 — on June 5, when voters got to the polls in five states, including delegate rich California and New Jersey."
Have a tip we should know? tips@mediaite.com
Josh Feldman - Senior Editor