Guess the Context for These Strange, Amazing, and Unused John Oliver Graphics
A popular staple of late night comedy is ridiculously Photoshopped images of some random scenario loosely connected to what it is the host is talking about. John Oliver has done this plenty of times on his HBO show Last Week Tonight, but because he was off last night, HBO instead released a web exclusive clip of Oliver showing off some graphics they put together, but ultimately never used on the air.
And without absolutely any context at all, I'll present to you some of the images Oliver showed off and see if you can guess what possible context any of these would have fit into.
First, a panda king (Palms of THUNDER!!! [that rare cross-section of Mediaite readers, John Oliver watchers, and Sly Cooper fans will hopefully appreciate that one]):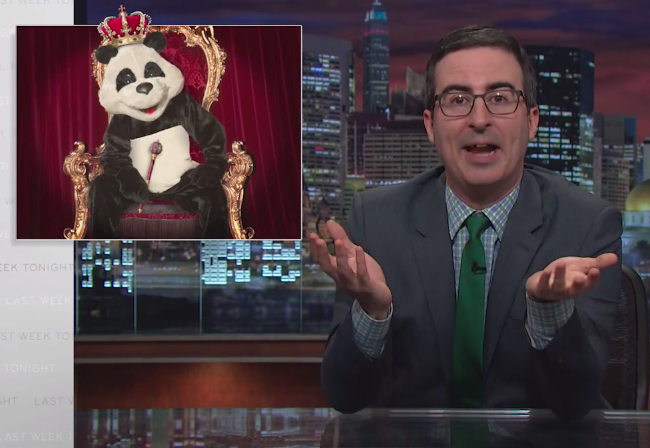 Next, Cockfighting Aficionado magazine (Oliver recently did a lengthy segment on the chicken farming industry):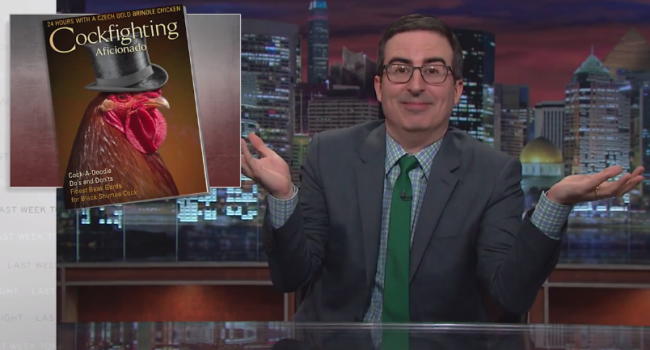 Here we have possibly the best picture of the bunch, Kid Rock driving a monster truck through the side of a Dairy Queen (if this was a Jeopardy answer, the question would probably be "What is the most amazing Dairy Queen-related imagery you could possibly think of?"):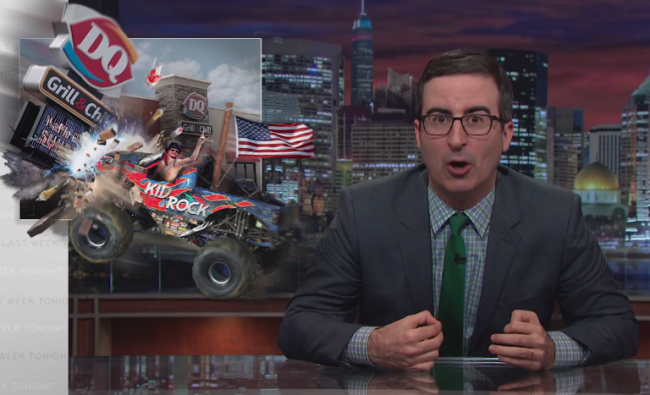 And lastly, Oliver himself getting a mohawk, an image Oliver described as "so discomforting that we could not justify displaying it on television":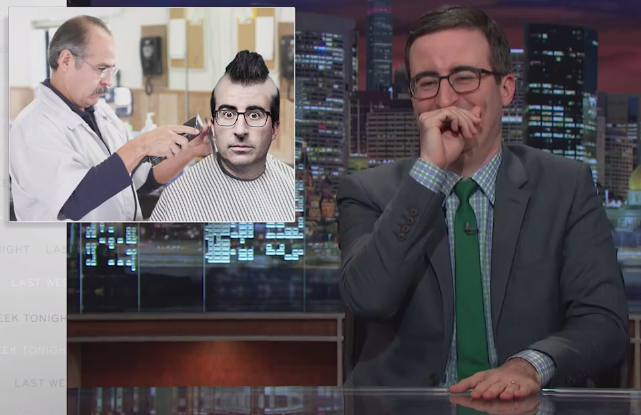 And the correct answers are… we don't know, because even Oliver admitted he had no recollection of what the majority of these were supposed to go with. But you can still share your best guesses in the comments section.
Watch the video here, via HBO:
[image via screengrab]
— —
Follow Josh Feldman on Twitter: @feldmaniac
Have a tip we should know? tips@mediaite.com
Josh Feldman - Senior Editor