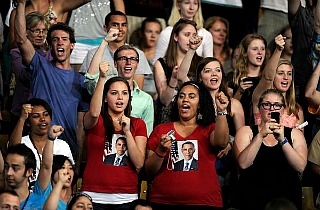 President Barack Obama has always had a broad base of support among America's youngest voters. In 2012, 60 percent of voters aged 18-29 took to the polls to reelect the president. According to a Harvard University's Institute of Politics poll released on Wednesday, however, many young voters are regretting the votes they cast just over one year ago.

11 percent more young adults, aged 18-29, disapprove of the president's performance in office than they did last year. Only 41 percent of millennials expressed approval with Obama's job performance. Of the 55 percent of young voters who admitted to casting their ballot for Obama in 2012, just 46 percent said they would do the same again.
52 percent of younger millennials, aged 18-24, told Harvard pollsters that they would support a recalling of the president from the Oval Office. 47 percent of all young voters said they would support such a measure. Fortunately for the president, no provision to recall the President of the United States exists in the Constitution.
Members of Congress fare no better. 52 percent of millennials would support the ouster of "all members of Congress." 45 percent of young voters expressed their desire to remove their own member of Congress from office.
57 percent of millennial voters disapprove of the Affordable Care Act. 40 percent told pollsters they believe the law will decrease the quality of care while simultaneously increasing its cost. Only one third of young uninsured adults told pollster they plan to enroll in private health insurance through the ACA.
Millennials disapprove of the president's performance on a number of key issues, ranging from foreign policy to the economy: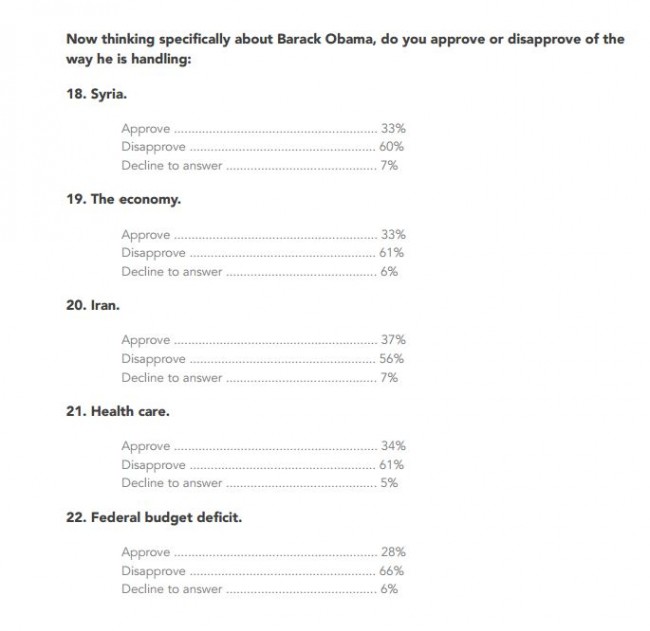 Democrats continue to maintain their historic registration advantage over Republicans with young voters, but that advantage is narrowing. Democrats maintain a 16-point lead over the GOP with 38 percent of young adults self-identifying as Democrats and only 22 percent calling themselves Republicans. However, among the youngest demographic, those aged 18 to 24, only 31 percent self-identify as Democrats and 25 percent as Republicans; only a 6-point gap.
The Harvard University survey was conducted from October 30 to November 11 of 2,089 young adults.
h/t National Journal
[Photo via Aaron Ontiveroz, The Denver Post]
— —
> >Follow Noah Rothman (@NoahCRothman) on Twitter
Have a tip we should know? [email protected]