Heather Nauert Reportedly Enraged Mike Pompeo By Telling a Reporter He Ate Processed Slices of Cheese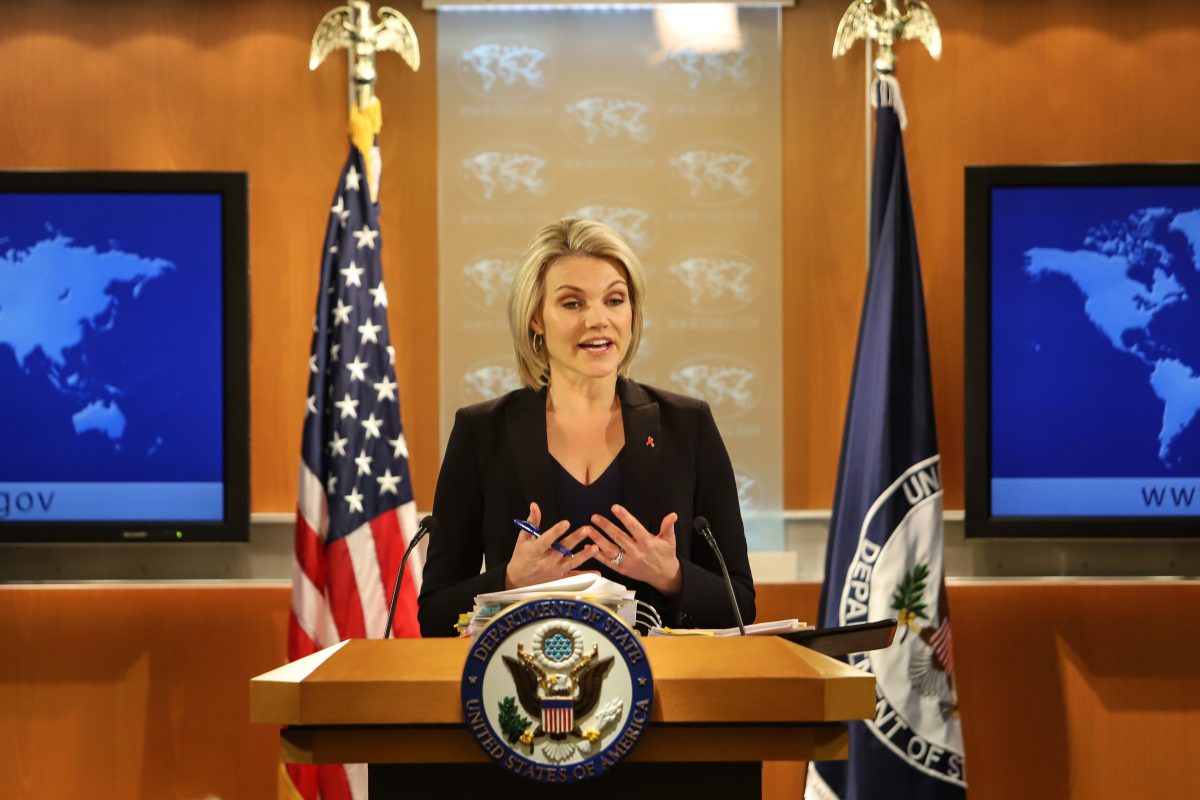 Heather Nauert has reportedly been offered the job of U.N. ambassador, but for now, she's still at the State Department, where she serves as press secretary.
According to a new Daily Beast report, the former Fox & Friends newsreader has "one foot out the door" — as well as the support of Mike Pompeo, the secretary of state, who sees her as a close ally that would fit well at the U.N. But there's one story that could put a wedge between the two, and it involves North Korea, toast and slices of processed cheese.
"The Pompeo cheese incident," as it is reportedly called, came after Bloomberg's State Department correspondent Nick Wadhams included an curious anecdote in his report about Pompeo's frustrating trip to North Korea.
"By the morning of his second day, Pompeo had enough," Wadhams wrote. "Instead of the elaborate breakfast prepared for him, he ate toast and slices of processed cheese."
According to the Daily Beast, "Pompeo was absolutely livid when he read that Bloomberg had reported he'd eaten processed, Velveeta-style cheese during his diplomatic jaunt," and demanded Nauert bring him a "head on a plate."
But it was Nauert herself who told Wadhams to include the detail in his story when he asked about it, the Beast reported. "But when pressed by Pompeo, Nauert threw Wadhams under the bus, declining to reveal that she had approved the anecdote inclusion." Wadhams was subsequently banned from Pompeo's plane for the Helsinki summit. Details of the cheese incident were first reported by Business Insider.
Read the Beast report here.
[Photo by Alex Wroblewski/Getty Images]
Have a tip we should know? tips@mediaite.com
Aidan McLaughlin - Editor in Chief