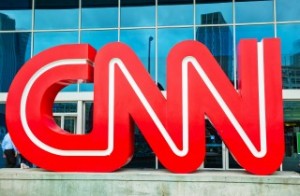 Just days ahead of the all-important New York state primary, the two remaining Democratic candidates for President are set to square off in a Brooklyn debate tonight on CNN. The stakes have never been higher for the two campaigns, each of which had claimed legitimacy of sorts to the Big Apple.
Former Secretary of State Hillary Clinton served as an elected Senator for the Empire State for eight years prior to her time in the State Department; Vermont Senator Bernie Sanders was born and raised in deep Brooklyn, and his thick New York accent is still apparent from his rousing speeches on the stump. Although Clinton maintains a double-digit lead over Sanders heading into Tuesday's convention, Sanders has upended the Clinton camp before and is hoping to replicate his Michigan miracle here in New York as well, where 291 delegates are up for grabs.
Thursday night's debate on CNN begins at 9 p.m. ET live from the Brooklyn Navy Yard, and will also air locally on NY1. The event is being moderated by Wolf Blitzer, who will be joined by CNN's Dana Bash and NY1's Errol Louis. A special edition of Anderson Cooper 360 will air immediately before the debate at 8 p.m. ET, and the network will also air post debate coverage and live analysis from 11 p.m. – 1 a.m. ET.
The rhetoric between the Sanders and Clinton camps have grown more aggressive in recent weeks, as the underdog grassroots effort out of the Sanders campaign has claimed victory in eight of the previous nine states. The New York City debate finally came about after weeks of cajoling from both campaigns.
Have a tip we should know? tips@mediaite.com