'He's Just New to This': Paul Ryan Defends Trump's 'Loyalty' Request to Comey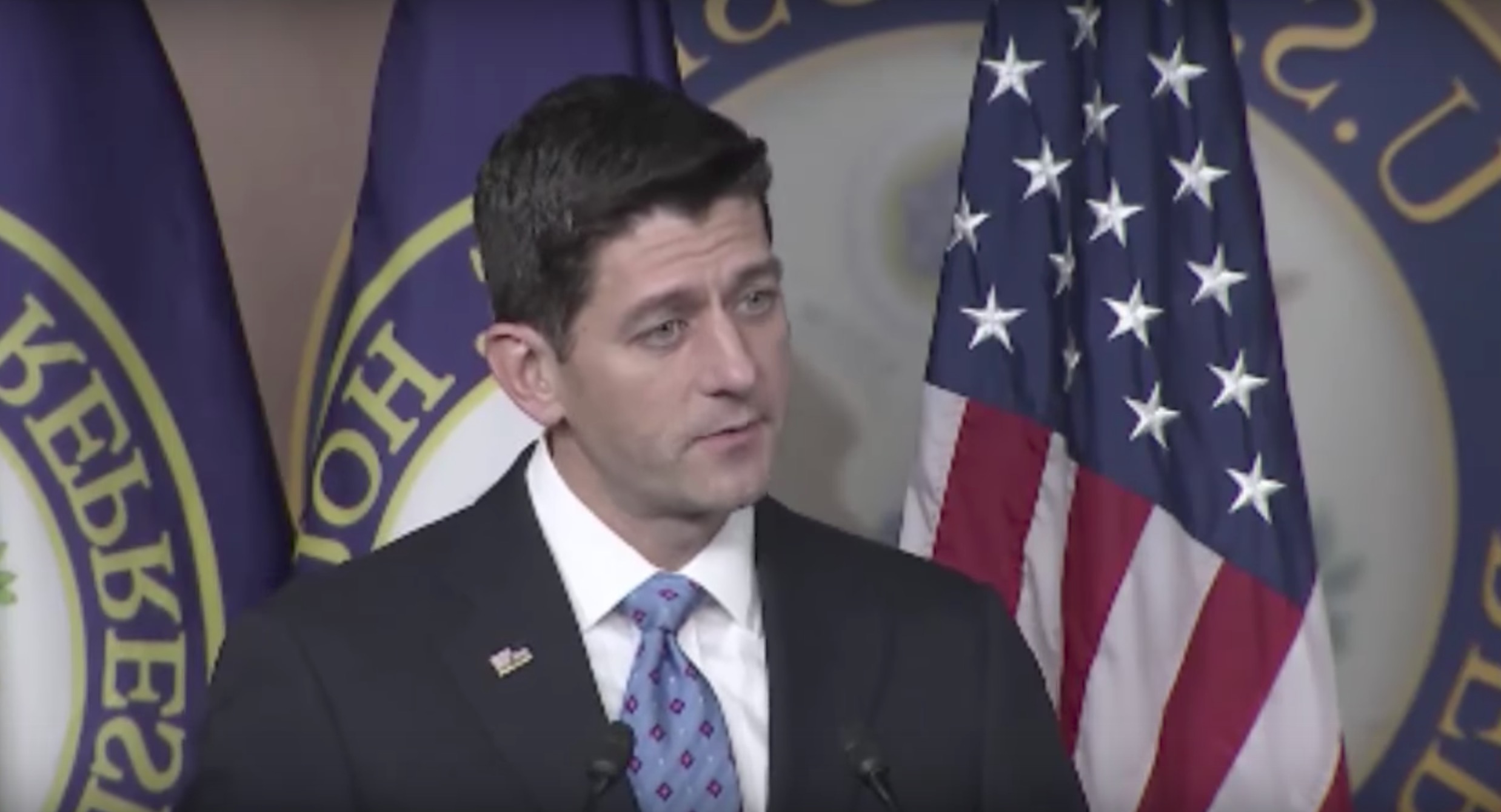 Paul Ryan defended President Donald Trump's inappropriate remarks to former FBI director James Comey, claiming on Thursday the political neophyte is "just new to this," according to The Washington Post.
The House Speaker criticized Trump on Wednesday for his request that Comey be "loyal" to him, reported by the intelligence officer in a written statement ahead of his hearing with the Senate Intelligence Committee.
When asked if he thought the request for loyalty was appropriate, Ryan said "Yeah, no. I mean, obviously, I don't think that is."
Ryan also asserted that "FBI directors are supposed to be independent," a comment he repeated on Thursday in his weekly news conference to reporters, according to the Associated Press.
He also defended Trump's private conversations with Comey against accusations of malicious intent, claiming "the president's new at this."
"He's new to government, and so he probably wasn't steeped in the long-running protocols that establish the relationships between DOJ, FBI and White Houses. He's just new to this," Ryan told reporters.
The defense-by-ignorance — i.e. the excuse that Trump's inability to understand the workings of government ethics, and what is considered appropriate for a president to ask of an FBI director investigating his campaign — was taken up by New Jersey Governor Chris Christie on Wednesday.
Christie said Trump "is now very publicly learning about the way people react to what he considers to be normal New York City conversation."
In Ryan's press conference, he admitted the defense may not be "an acceptable excuse," adding "it's just my observation."
[image via screengrab]
—
Follow Aidan McLaughlin (@aidnmclaughlin) on Twitter
Have a tip we should know? [email protected]
Aidan McLaughlin - Editor in Chief