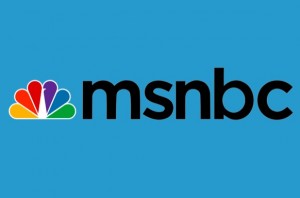 For the first time since the photo finish Monday night for the Iowa Caucus, the remaining Democratic candidates will square off in a one-on-one debate Thursday night on MSNBC. Although both former Secretary of State Hillary Clinton and Vermont Senator Bernie Sanders appeared last night on CNN, that event was a Town Hall, meaning that the candidates could not address one another. Tonight, the gloves come off once again, this time in New Hampshire just five days before the first-in-the-nation primary.
It is also the first debate without former Maryland Governor Martin O'Malley, who suspended his campaign following a disappointing showing in Iowa.
The event Thursday night is moderated by Chuck Todd and Rachel Maddow, and is the first officially sanctioned debate for the 2016 election for MSNBC. A special edition of Hardball with Chris Matthews begins at 7 p.m., followed by a debate pre-show anchored by Brian Williams at 8 p.m.  The debate is taking place at the University of New Hampshire in Durham, NH, beginning at 9 p.m. ET., and Matthews will return for analysis and coverage at 11 p.m. from the spin room.
Viewers can watch the live stream of the debate online at MSNBC.com, and can follow along in real time at decision2016.nbcnews.com. MSNBC is also providing apps to follow along, available for download for both Android and iOS.
Here are four things to watch in tonight's first head-to-head #DemDebate: https://t.co/UaRnUYREqM (Photo: Getty) pic.twitter.com/pCAE5mVNOm

— MSNBC (@MSNBC) February 4, 2016
The hashtag to join in on the conversation for social media is #DemDebate. Check back with Mediaite throughout the night for coverage on the event as voters in the Granite State get one last look at the Democratic candidates before Tuesday's primary!
Have a tip we should know? tips@mediaite.com