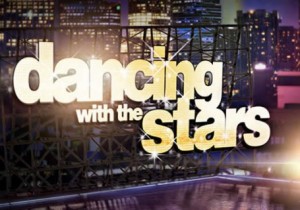 This is obviously not your typical media post. While I personally don't care for TV shows about dancing, the idea of cable news hosts, known best for their political coverage, participating on such a show is an interesting spectacle to behold. It falls in that pantheon of "wait, what?" TV moments like Larry King rolling with Snoop Dogg or Glenn Beck engaging in some awkward sexual banter with Rick Santorum. It is a class of television all its own.
A few weeks ago, the new Dancing with the Stars cast was announced, and while Chaz Bono's inclusion has been the subject of the biggest feedback, another surprising inclusion was none other than HLN's senior Casey Anthony correspondent Nancy Grace.
Grace's inclusion in the competition made The Hill writer Judy Kurtz wonder how other cable news pundits would fare on the show. And apparently, Chris Matthews boasts of his "serviceable Philly Dog." For those of you unfamiliar with this dance move, here's a brief description:
"Take the basic position of the Boston Monkey. Bob and weave your head and move your hips in a groovin' manner."
Sounds simple enough, right? But unfortunately for a few dozen people, Matthews currently has no plans to participate on the show.
What about Wolf Blitzer? This is the man who did the Dougie at the Soul Train Awards, he's got cred! In fact, in an interview this week, when Blitzer was asked about his proudest moment, this is what he had to say:
"I was at the BET Soul Train Awards last year and did the Dougie. I'm friendly with Paxton Baker [President of BET Event Productions.] I grew up in Buffalo watching 'Soul Train.' He invited me to come. I got so much street cred doing that! I had to accept Eminem's award on his behalf. That was a moment!"
Respect.
Greta Van Susteren was also asked about going on the show, but suggested a fellow Fox News personality as a better participant.
"Sean Hannity really, really wants to and I would never try to steal his thunder."
Dancing Sean Hannity? I could see that. Those Freedom Concerts of his are pretty lively.
Again, watching people dance on TV doesn't sound particularly entertaining. But if there was a dance-off between MSNBC and Fox News, if Rachel Maddow and Megyn Kelly went head-to-head on the dance floor, if Al Sharpton does his best James Brown impersonation while Bret Baier boogies to "Rapper's Delight" once again, I only have one thing to say.
SHUT UP AND TAKE MY MONEY!
h/t The Hill
Have a tip we should know? tips@mediaite.com
Josh Feldman - Senior Editor