'I Say He's Lying': Curt Schilling Doubts That Orioles Player Adam Jones Was Called the N-Word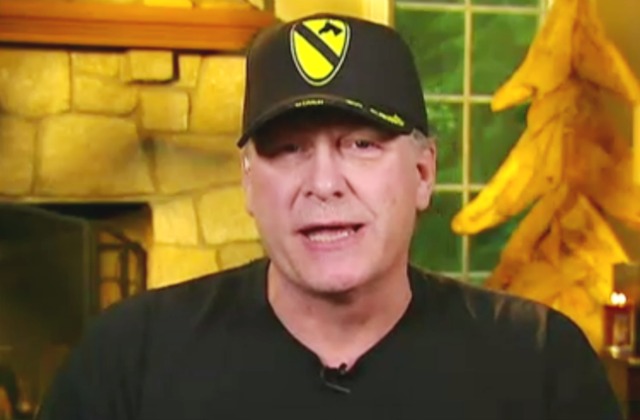 Earlier this week, we posted about Baltimore Orioles player Adam Jones, who received apologies from the Boston Red Sox and the Mayor of Boston after an incident in which a fan called Jones the N-Word and threw peanuts at him during a game at Fenway Park.
But even though Jones' account of the incident was good enough for the Boston Red Sox, it is apparently not good enough for their former star pitcher, Curt Schilling.
In comments reported by the New York Daily News, Schilling, who currently hosts a show on Breitbart, said on Periscope that he believes Jones, "is full of sh*t, honestly."
"If somebody did say it, we're going to see it and hear about it, and I would apologize to Adam Jones for doubting him, but until then, I think this is bullsh*t," Schilling said. "I think this is somebody creating a situation."
Schlling added:
I don't believe the story, given the world we live in. I don't believe it, for this reason: Everybody is starving and hungry to sit in front of a camera and talk and be social justice warriors. And if a fan yelled loud enough in center field for Adam Jones to hear the N-word, I guarantee you we would've heard and seen fans around on CNN on MSNBC, they would've found multiple fans to talk about what a racist piece of junk Boston is.
On top of the apology, the Red Sox managed to identify the offending fan. The organization has taken the measure of banning the fan from Fenway Park for life.
Despite all this, Schilling still doesn't believe Jones' account of the incident.
"I say he's lying," Schilling said. "If he isn't, I will apologize."
[image via screengrab]
——
Follow Joe DePaolo (@joe_depaolo) on Twitter
Have a tip we should know? tips@mediaite.com
Joe DePaolo - Senior Editor