'It's Time For Victims to Be the Change': Parkland Shooting Survivors Slam the NRA and Trump at Gun Control Rally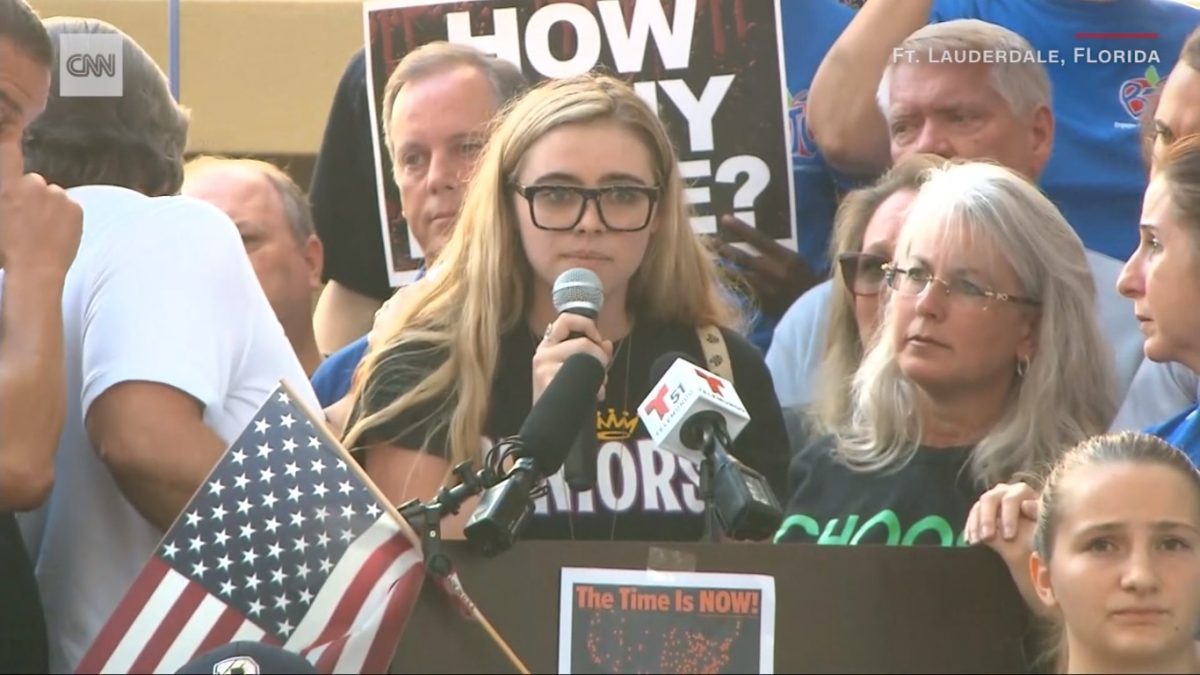 Victims who survived Wednesday's mass shooting at Marjory Stoneman Douglas High in Parkland, Florida united at a rally today to demand change in America's firearm laws, as well as condemn the NRA and President Donald Trump for fighting against such reforms.
The event, which took place at the Broward County Federal Courthouse, featured several speakers who made it out of the high school while shooter Nickolas Cruz gunned down 17 of their friends, peers, and colleagues.
Emma Gonzales, a sophomore at the impacted high school, slammed the "thoughts and prayers" line that so many Republican lawmakers have trotted out in response to the shooting.
"All these people should be at home grieving," Gonzales said — per NBC News. "But instead we are up here, standing together, because if all our government and president can do is send 'thoughts and prayers,' then it's time for victims to be the change that we need to see."
The student went on to slam the lack of "common sense" regarding the Second Amendment and the National Rifle Association for pumping money into the US political system.
"If the president wants to come up to me and tell me to my face that it was a 'terrible tragedy,' I'm going to happily ask him how much money he received from the NRA," Gonzales said.
David Hogg, a 17-year-old suviror who made a name in himself for calling out congressional inaction, continued this message by suggesting money from the gun lobby is responsible for making shootings more common:
"This fight is not going to be easy. This fight is not going to be short. The people and the special interests who want to pass gun laws and make it easier for people to get guns are not going to stop — and we can't either. Now is the time that we say thank you for your prayers and your thoughts but that's not enough."
[images via screengrab]
Follow the author on Twitter (@calebecarma).
Have a tip we should know? [email protected]