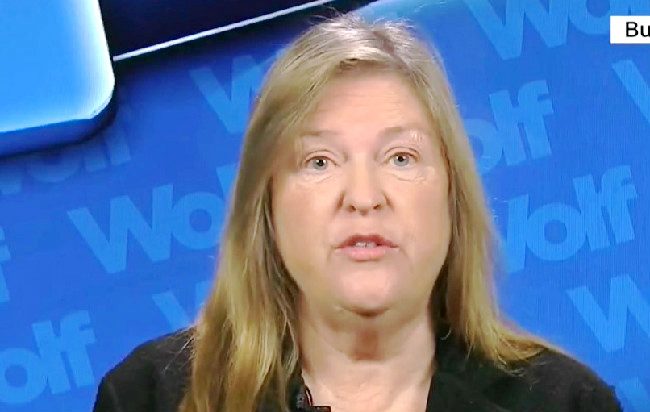 Senator Bernie Sanders and his wife Jane O'Meara Sanders made headlines last week when it was discovered that they had hired defense attorneys in connection with an FBI probe into a financing project involving Mrs. Sanders and Burlington College in 2010.
In addition to the investigation for alleged misrepresentations she made on loan documents to purchase land for the campus, now Jane Sanders is being accused of heartlessly trying to evict disabled group home residents from a property that was part of an expansion project for the school, according to Judicial Watch.
Judicial Watch claims that Mrs. Sanders sent a letter to an attorney representing the group home in January 2011, saying she was having trouble evicting the home's 16 residents.
"It is simply not fair to expect the College to continue to carry the burden of the expenses associated with housing both you population and ours until February 2012," she said in a letter obtained by Judicial Watch.
According to the online watchdog, "The home for the disabled was being leased from the diocese and Jane was supposed to help relocate the residents, not evict them."
According to the Vermont weekly newspaper Seven Days, Sanders said at the time, "We are not trying to be the bad guys here. We have always said that we'd be helpful and we'd try to help them as they found a new home — and we have. At first, we agreed to delay for one semester, and even that was pushing it for us. Six months beyond that is not realistic."
Bernie Sanders has not yet responded to this specific allegation, but denied that his wife was involved in any wrongdoing, calling accusations about her involvement in a shady land deal "pathetic" and "politically motivated".
[image via screengrab]
Have a tip we should know? tips@mediaite.com