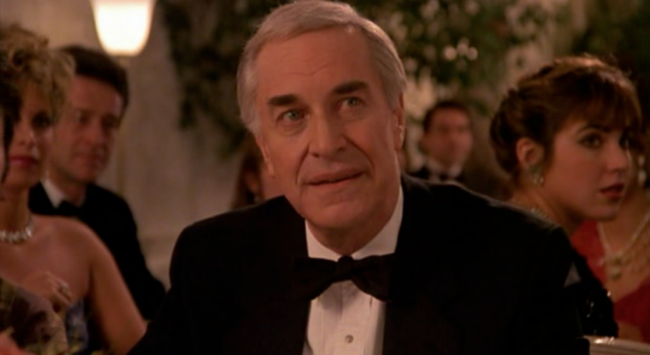 Hollywood icon Martin Landau died Saturday at age 89.
The Academy Award-winning actor was best known for his work on the Mission: Impossible television series and for his Oscar-winning role as Bela Lugosi in the Tim Burton film Ed Wood.
According to his rep, Landau died of "unexpected complications" after a brief stay at Ronald Reagan UCLA Medical Center.
His IMDB page lists 177 credits. After landing his big break in Alfred Hitchcock's North by Northwest, He appeared on numerous TV shows like Bonanza, The Untouchables, and The Twilight Zone. Landau almost starred in the iconic series Star Trek, but turned down the role of Spock, which went to Leonard Nimoy.
Before winning his Oscar in 1995, he was nominated twice for his supporting roles in Francis Ford Coppola's Tucker: The Man and His Dream and Woody Allen's Crimes and Misdemeanors.
His most notable work in recent years include guest appearances on Entourage and Without a Trace, both that have landed him Emmy nominations, as well as his vocal performance and the stop-motion animated film Frankenweenie.
Have a tip we should know? tips@mediaite.com