Lena Dunham Casually Mentions She's Been Menstruating 13 Days, Online Reaction Varies
Lena Dunham is the reigning queen of controversial statements, so it shouldn't surprise you that when she reposted a paparazzi snap of herself two days ago, she casually dropped a few personal details into the caption.
As usual, her words are being met with a combination of shock, anger, and celebration.
I would be perfectly happy if I went the rest of my life never reading another headline about things going in and/or out of Lena Dunham.

— T. Becket Adams (@BecketAdams) January 13, 2017
@CassandraRules @lookdumbass @people @lenadunham Even Lena Dunhams uterus is repulsed by her.

— Becca Sorenson (@BeccaSorenson) January 11, 2017
Good Lord I have to go take a shower after seeing this. https://t.co/Knv2ivkm0G

— Chuck Woolery (@chuckwoolery) January 13, 2017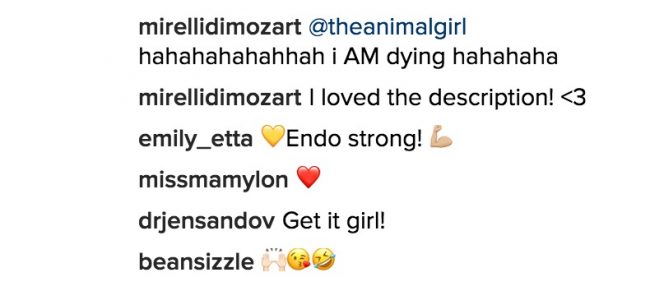 Note that a lot of people are particularly angry at People for covering the caption at all. There are plenty of reactions to their story that decry the current state of the media, though People is an entertainment magazine and Dunham is an entertainer.
There are also more graphic responses from people who are mad about Dunham's perceived oversharing that we won't link in this space.
[image: screengrab]
Have a tip we should know? tips@mediaite.com