Lindsey Graham Jokes About Trump Bringing Up Russia, Mueller 'About 20 Times' During Golf Outing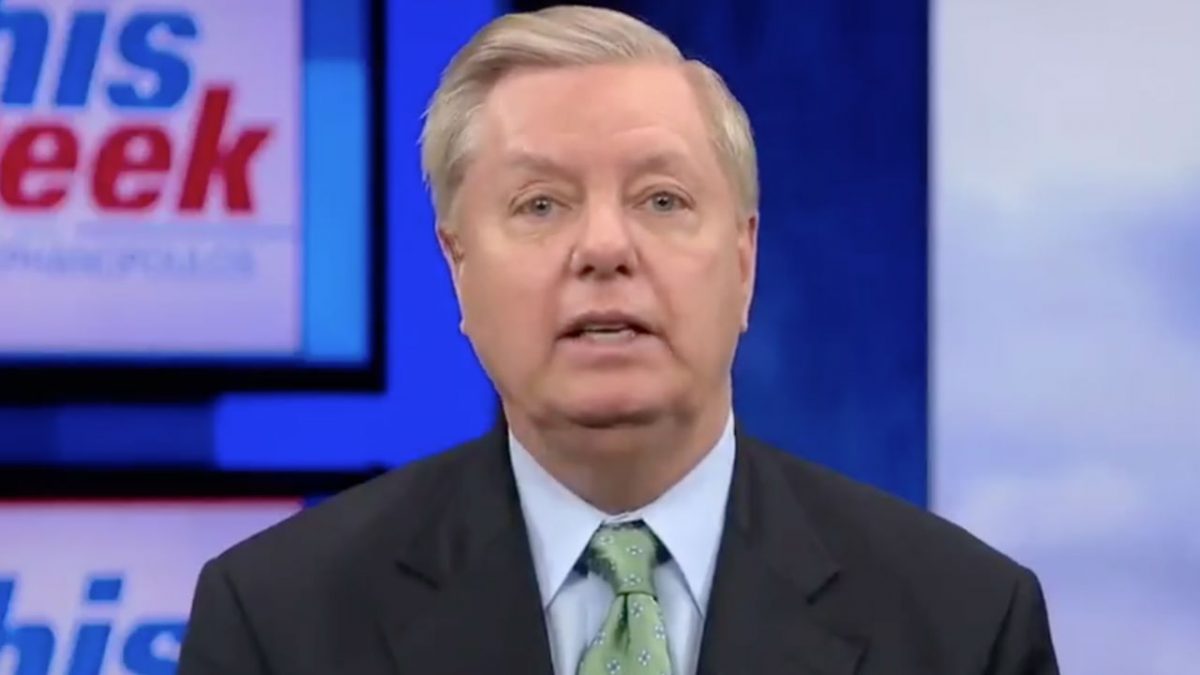 President Donald Trump has called for an end to the Mueller probe, decrying it as nothing more than a witch hunt, but Sen. Lindsey Graham (R-SC) wants him to weather the storm instead.
At a Greenville County Republican Party event Monday, Graham––who was on a golf outing with the President days ago––joked that he talked about it a lot.
"Did Trump ask that question? He must have mentioned that about 20 times," Graham said, according to Roll Call, in response to "an audience question about ending the Mueller probe."
The outlet reported that the senator urged Trump to think about the potential ramifications for the GOP, the reputation of which he feels would be undermined should the probe end.
"I want to win in November. If we stop the Mueller probe tomorrow, you wouldn't be able to talk about anything else," he said. "I told the president this: I promise you, you'll be treated fairly. I promise you that the people who put the Clinton investigation in the tank, they're going to have their day too."
Graham said he plans to keep out of Mueller's way and let him do his job, convinced that Trump need not be concerned.
"I've been looking at this for two years. I find zero evidence of you colluding with the Russians. Trump beat Hillary Clinton, not the Russians," he said. "I don't think he colluded with the Russians 'cause I don't think he colludes with his own government, so why do we think he would've colluded with the Russians?"
[Image via screengrab]
Have a tip we should know? tips@mediaite.com