Lindsey Graham Makes Wishy-Washy Statement on Trump-McCain Feud: I Don't Like When POTUS 'Says These Things'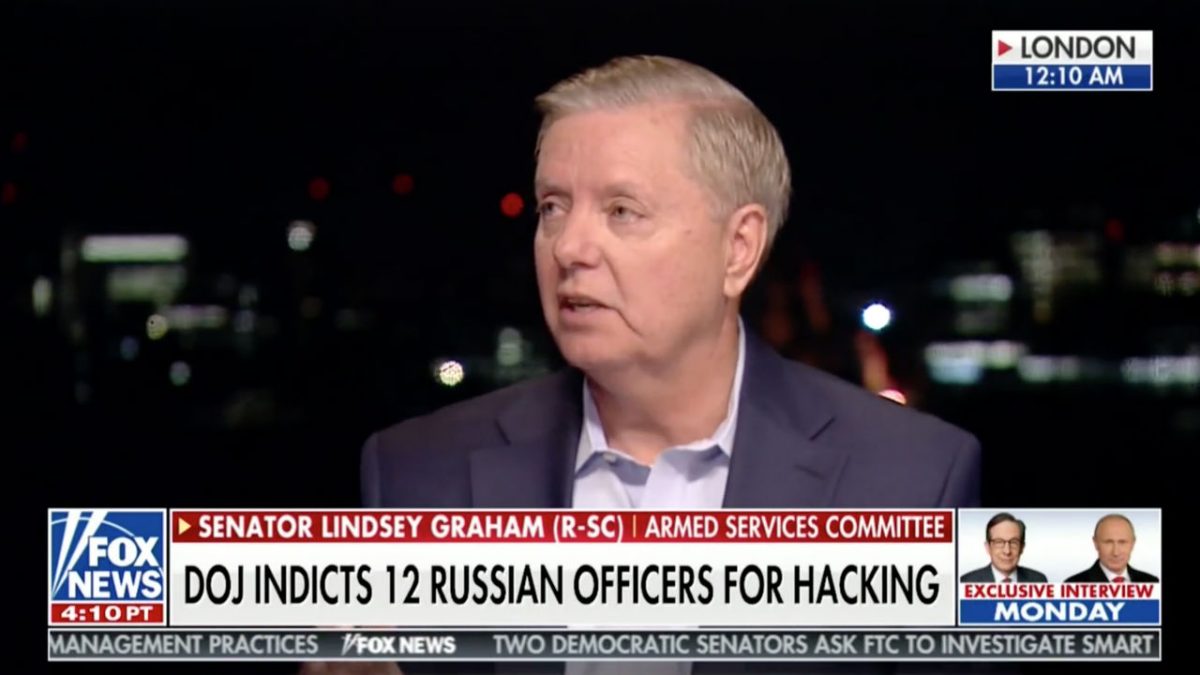 While speaking with reporters on Thursday, Sen. Lindsey Graham (R-SC) gave his support to his longtime pal, the late Sen. John McCain, after President Donald Trump attacked him while giving a speech at a tank factory in Ohio.
"There's no one I admire more than John McCain," he said, pointing to his support of McCain when he ran for president.
Graham also noted how people who were viciously opposed to him are now in his corner because they're against Trump.
"A lot of people are coming to John's defense now that called him crazy and a warmonger. So it's kinda interesting to see the politics of how this dispute's being used to bash Trump by people who were against both Trump and McCain," he said.
Graham did note that he does not like it when Trump attacks McCain.
"My job is to represent the people of South Carolina. They want me to work with the president where I can. I've gotten to know the president, we have a good working relationship," he added. "I like him. I don't like it when he says these things about my friend, John McCain, and the best thing that can happen for all of us is to move forward and focus on the challenges."
"I endorsed him at his request and I gave him the kind of funeral that he wanted, which as president I had to approve,""Trump told the audience. "I don't care about this, I didn't get a 'thank you' and that's okay."
Today in Seneca @LindseyGrahamSC again discussed @SenJohnMcCain.

Graham also spoke about McCain earlier this week in Mount Pleasant. pic.twitter.com/D1FjAluFOR

— Kevin Bishop (@KevinDBishop) March 20, 2019
Have a tip we should know? [email protected]