MAGA Twitter Livid Over DACA: 'At This Point, Who DOESN'T Want Trump Impeached?'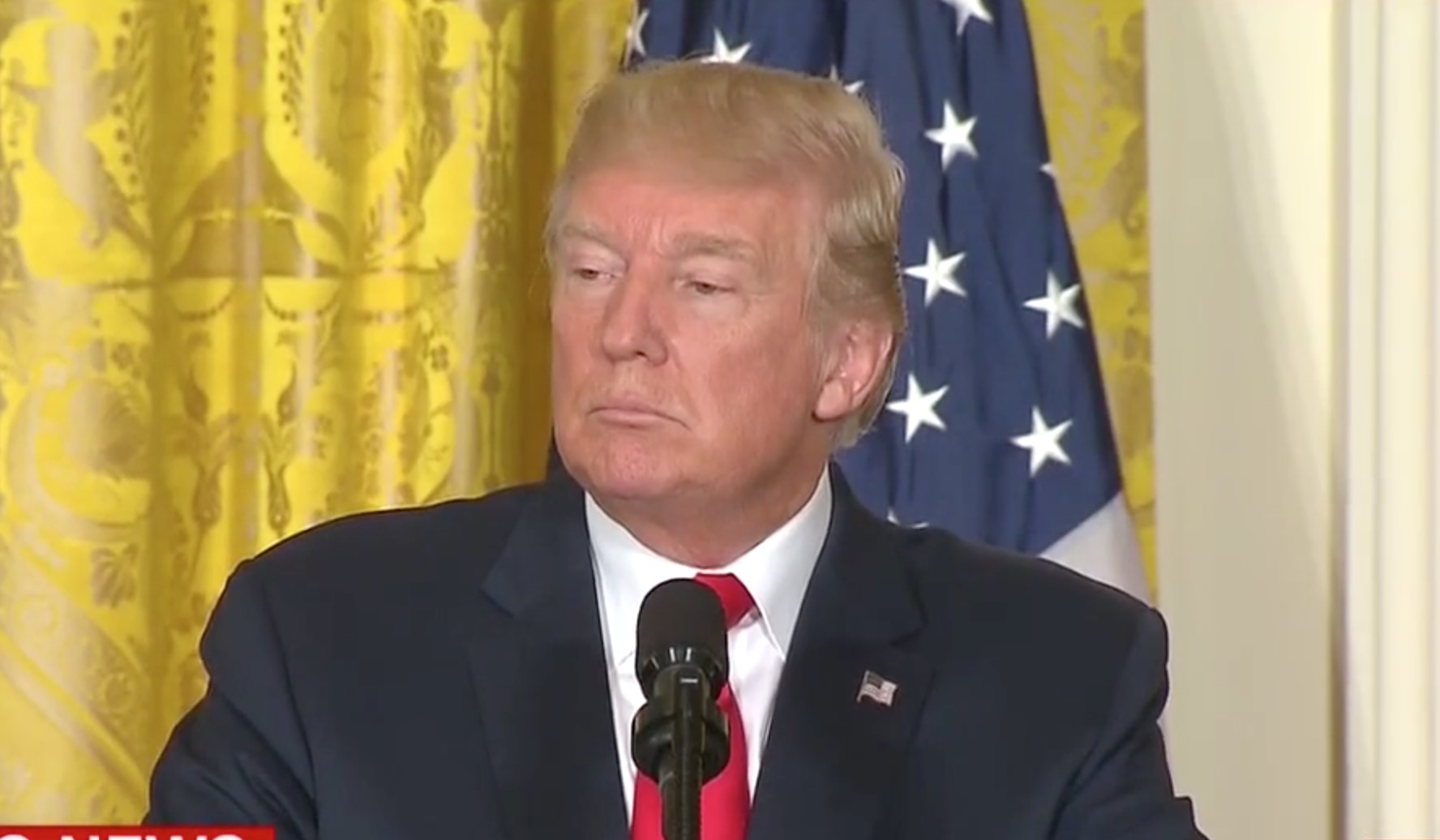 A good chunk of Donald Trump's base has taken to Twitter in order to vent their fury over the president's reported new deal with Democrats.
Last night, indications suggested that Nancy Pelosi and Chuck Schumer made a deal where Trump would allow for protections to DACA recipients, and Congressional Democrats would say yes to new border security (except for the building of a border wall). Trump got on Twitter to dispute the notion of any deal and talk about how he'll expand security barriers that already exist.
He also ran defense for DREAMers.
As it were, if you head on over to the MAGA side of the Internet, you'll find quite a few people who are not very happy with how things are going.
At this point, who DOESN'T want Trump impeached? https://t.co/g1mMhmm8ng

— Ann Coulter (@AnnCoulter) September 14, 2017
.@seanhannity No. If true, blame Trump. GOP sucks, but if Trump caves on amnesty & the wall, that's on him. Quit coddling him.

IF TRUE. https://t.co/ijbcAMYRYq

— Joe Walsh (@WalshFreedom) September 14, 2017
@RealDonaldTrump If AP is correct, Trump base is blown up, destroyed, irreparable, and disillusioned beyond repair. No promise is credible. https://t.co/uJjxk6uX5g

— Steve King (@SteveKingIA) September 14, 2017
Has Trump betrayed the base on amnesty?

— Paul Joseph Watson (@PrisonPlanet) September 14, 2017
Fuck all of this. @AnnCoulter/Bannon 2020.

— Cassandra Fairbanks (@CassandraRules) September 14, 2017
Schumer is an ideologue devoid of integrity, the "Dreamers" are Dimms problem: You promised to make American dreams come true-#AmericaFirst https://t.co/749NDmwcV8

— Lou Dobbs (@LouDobbs) September 14, 2017
Check out Breitbart. A turning point tonight.
"Amnesty Don" pic.twitter.com/wqvv2mTwyD

— Robert Costa (@costareports) September 14, 2017
Of course, if Bill Mitchell is any indication, it's possible that some of Trump's base will see the president's latest maneuver as a totally consistent, politically intelligent decision.
This is how Trump negotiates. It's shocking to some since were not accustomed to strategic thinking from politicians.

— Bill Mitchell (@mitchellvii) September 14, 2017
[Image via screengrab]
— —
>> Follow Ken Meyer (@KenMeyer91) on Twitter
Have a tip we should know? tips@mediaite.com