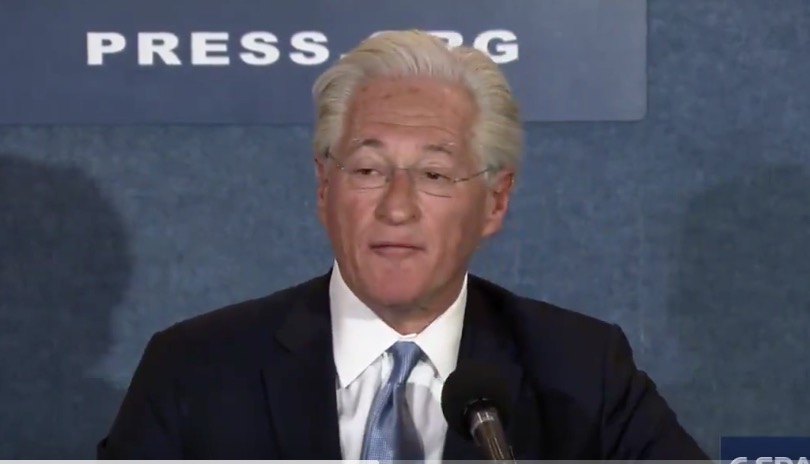 Late Thursday, it was reported that Marc Kasowitz has resigned as President Trump's personal attorney and his spokesman Mark Corrallo has also resigned from Trump's legal team.
Kasowitz is best known to the public for giving Trump's official response to former FBI Director James Comey's testimony earlier this year. He had been Trump's attorney since the early 2000s and represented him during the Trump University lawsuit. He recently made headlines for sending threatening emails to someone who told him he should resign, which he later apologized.
Carrallo was a GOP operative who worked on House committees' investigations into President Clinton back in the 90s and worked in the Justice Department under Attorney General John Ashcroft.
CBS News confirmed their departures.
Trump's legal team now consists of Ty Cobb, who joined earlier this week, Jay Sekulow, and John Dowd.
It was reported late Wednesday that aides and lawyers of President Trump are building a case to discredit Special Counsel Robert Mueller's ongoing investigation into Russia and possible collusion with the Trump campaign. Trump also told The New York Times that it would be "crossing a red line" if Mueller began investigating his finances and business transactions, which Mueller is now reportedly investigating.
It was also reported that President Trump and his legal team have been inquiring his pardoning powers on family members, advisers, and even himself.
Have a tip we should know? tips@mediaite.com