If you thought Ronald McDonald was creepy (because let's face it, all clowns are creepy), then you're going to be freaking terrified by McDonald's newest mascot: a walking, talking, smiling Happy Meal box.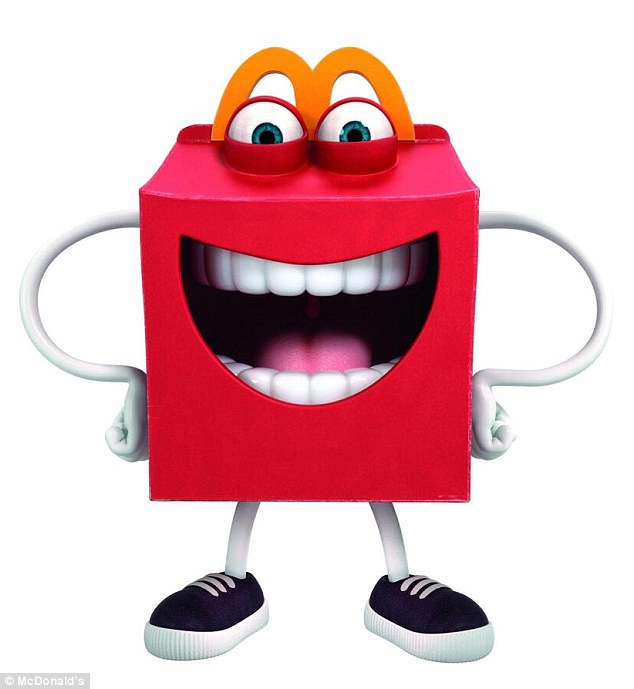 BEHOLD THE FACE OF EVIL.
This mascot's name is "Happy," and according to McDonald's, he is the company's "Happy Meal Ambassador" and will encourage "balanced and wholesome eating." In other words, Happy will get kids eating healthier, presumably through a series of social media campaigns that will either come across as creepy or trying too hard.
And the social media reaction to Happy has been nothing short of hilarious.
In order to fight obesity in kids McDonalds introduces its new mascot to scare children. #happymeal @letsmove pic.twitter.com/JhSTY7nwbZ

— Sam Kamani (@samkamani) May 20, 2014
Do you eat it? Or does it eat you? RT @MarketWatch: McDonald's 'terrifying' new Happy Meal mascot goes viral http://t.co/UL2iMMVEes

— Nathan Hager (@nhagerwnew) May 20, 2014
And with the new Happy Meal mascot "Happy" H. P. Lovecraft finally lands the McDonald's account. pic.twitter.com/tPrIMIf1Si

— FrancescoMarciuliano (@fmarciuliano) May 19, 2014
Ba da ba da OH GOD IT HAS TEETH RT @McDonalds: Say hello to our friend, Happy! http://t.co/w1NHUhLRvd #HappyMeal pic.twitter.com/Eb8eVsm7Du

— Bridget Carey (@BridgetCarey) May 19, 2014
McDonald's new mascot is a box of teeth.

— Robin McCauley (@RobinMcCauley) May 20, 2014
The new McDonald's mascot is here to eat your soul: pic.twitter.com/z9dD0p0QAE

— Christopher Paolini (@paolini) May 20, 2014
Between Ronald and the new McDonald's mascot, are they trying to give kids nightmares? http://t.co/9LT9BoT79D

— Jedediah Bila (@JedediahBila) May 20, 2014
The new McDonald's mascot is still not as scary as their food though.

— Andrew Hersh (@SNESmaster) May 19, 2014
Though to McDonald's credit, they posted a cheeky reaction on Twitter to Happy's reception.
Meanwhile at Happy Headquarters… pic.twitter.com/ljcoUIb5PF

— McDonald's (@McDonalds) May 20, 2014
(Sidenote: when you put them together like that, they look a lot like the minions from Despicable Me, don't they?)
[h/t Daily Mail]
[image via McDonald's]
— —
Follow Josh Feldman on Twitter: @feldmaniac
Have a tip we should know? tips@mediaite.com
Josh Feldman - Senior Editor