Mediaite Managing Editor Colby Hall To Depart For Senior Role At Clear Channel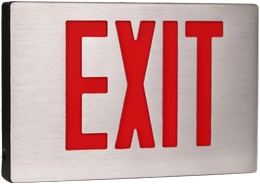 For the past three years, I have completely dedicated my life to developing, launching, and managing Mediaite.com. Please forgive the cliche, but it has truly been a labor of love — nearly every single minute has been challenging and rewarding. So it is with mixed emotions that I announce my plans to step down as Managing Editor, to embark on a very exciting new career chapter at the beginning of next year.

After the holidays, I will begin work in a senior-level position at the New York offices of Clear Channel. The details of my new role will be revealed in a few weeks, but I hope to bring some of the success we've enjoyed at Mediaite, in terms of relevance, buzz, and creative content, to a completely different, significantly broader, and more corporate platform.
I am incredibly proud of having run a site that has become the go-to destination in the hyper-competitive world of news, media, and politics. The fact that we now welcome 6 million unique visitors per month (including syndicated content and video views) in just over two years, without having spent a penny on marketing and promotion, is a testament to the very hard work and hustle of our incredibly talented staff. As strange as it sounds, I will most miss the rigor of running a media political news site 24 hours a day with a very lean and hungry team of writers and editors, and the charge that comes along with it.
At this point in my life, however, the opportunity presented by a media giant like Clear Channel is too good for the family man in me to pass up. Despite my disappointment at having to leave Mediaite, I am excited at the prospect of applying the lean-and-mean lessons I've learned here to a more expansive business.
The good news is that Mediaite founder Dan Abrams has agreed to have me continue to write for Mediaite as an Editor-at-Large. I want to thank Dan for being supportive throughout this process, and for advising me through this decision, not just as a boss, but also as a friend.
If it seems as though I'm leaving things unsaid, it's because this note is intended only to be an announcement. I will have much more to say in a farewell post, in the next week or so. Until then, it's back to work.
Have a tip we should know? [email protected]