Mediaite's Dan Abrams: 'Every Cable Network Is, in Many Ways, a Roger Ailes Production'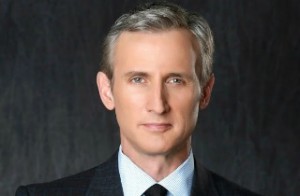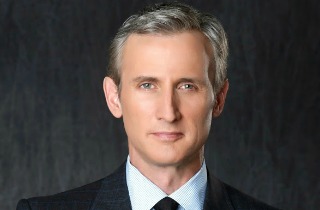 Mediaite founder Dan Abrams has written an op-ed for The New York Times this weekend about what it was like––back when he was the general manager of MSNBC––going up against the powerhouse that is Fox News.
Abrams hosted The Abrams Report on MSNBC from 2001 to 2006 before he was appointed to become network GM. And, as he writes in the Times, he studied Fox News a lot to understand the secret of their success:
Mr. Ailes would pick one or two "hot" stories, add numerous live guests and stick to that story throughout the day. Many cable viewers, it turned out, were not interested in television news's bread and butter — a diverse newscast of multiple dispassionate stories — no matter how important. Despite what they might tell pollsters, viewers were clearly looking for a great yarn, and Mr. Ailes knew how to spin one.
Regular Fox viewers (and those of you who come to Mediaite to see what's going on over where) should be familiar with this formula: the straight news anchor focus in on certain stories that will get their more conservative audience fired up, then their primetime hosts bring it home with excoriations of Democrats and liberals who have something to do with those particular stories.
And, on top of all that, Abrams points out something here you might recognize too: "Mr. Ailes encouraged his hosts to let their personalities and patriotism show through in their coverage. 'I' was a typical refrain."
Ailes, Abrams writes, "didn't seem to care how anyone reacted to his often-controversial network," and if anyone publicly tore into certain of their hosts, "Fox News would simply ignore them or hit back harder."
"There were no objective norms," he says, "no establishment rules, no journalistic sanctity. Just Roger's rules."
And those regular MSNBC viewers amongst you might well remember the shift Abrams writes about in response to Fox's performance:
I'll never forget the fear on the faces of Keith Olbermann's producers when they presented his first overtly opinionated piece — what he called a special comment — that he intended to broadcast that night criticizing President Bush. We knew it was the right call when Mr. Ailes began treating Mr. Olbermann's success as a potential threat, leading him to instruct Bill O'Reilly to refrain from responding to Mr. Olbermann's attacks. Other MSNBC hosts followed his lead, we unleashed a new shiny graphics package, moved cameras into the control room, and dug deeper on fewer topics.

Our prime time ratings soared by more than 50 percent.
Now Ailes' time running Fox News has come to an end, and already a lot has been written about his massive influence on the TV news business. It's hard to sum up the legacy of such a man, but Abrams offers this succinct take:
Recent events will undoubtedly tarnish and potentially define Mr. Ailes's legacy. But even today, every cable network is, in many ways, a Roger Ailes production. The search for hosts with "something to say," the talking heads, the talking head butting, the over-the-top breaking news graphics, the invocations of "America," the saturation coverage of events — all of it was either created or fully exploited by Fox News.
During my time running the network, I never really competed with Roger Ailes. I just tried my best to emulate his type of television. To some degree, so has everyone else.
You can read the full op-ed here.
[image via screengrab]
— —
Follow Josh Feldman on Twitter: @feldmaniac
This is an opinion piece. The views expressed in this article are those of just the author.
Josh Feldman - Senior Editor