Melania's Parents Appear to Have Used 'Chain Migration' System Trump Attacks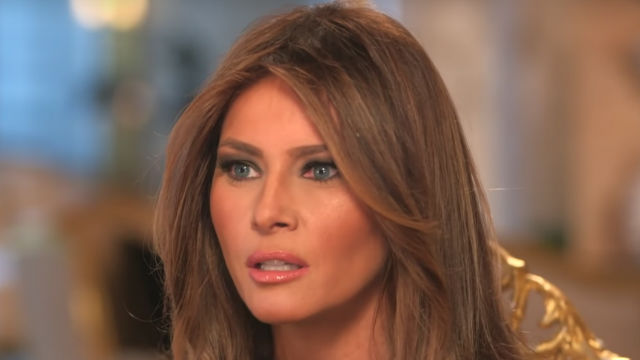 While Melania Trump's parents are permanent US residents who legally immigrated to the country, the first lady's father and mother reportedly appear to have used the "chain migration" system — the same program Donald Trump has called to end.
While it is unknown when exactly Melania's parents Viktor Knavs and Amalija Knavs entered the US from Slovenia and became legal residents, the Washington Post reports the couple are nearing official citizenship status. Additionally, an immigration expert told the newspaper that the first lady's parents may have had to use the "chain" system to come to America.
"That would be the logical way to do it, the preferred way to do it and possibly the only way to do it under the facts that I know," said immigration lawyer David Leopold.
Immigration attorney Michael Wildes said the two were "lawfully admitted" into America, but declined to comment on whether or not they used the "chain migration" process.
"I can confirm that Mrs. Trump's parents are both lawfully admitted to the United States as permanent residents. The family, as they are not part of the administration, has asked that their privacy be respected so I will not comment further on this matter," Wildes said.
Ironically, Trump has voiced his disdain for "chain migration" for much of his time as a candidate and president, especially lately. He even made the issue one of his chief talking points in his first State of the Union — suggesting that only the most skilled and ideal immigrants should be allowed in the US, rather than outside relatives of Americans.
"Under the current broken system, a single immigrant can bring in virtually unlimited numbers of distant relatives," said Trump — setting his immigration agenda for the coming year. "Under our plan, we focus on the immediate family by limiting sponsorships to spouses and minor children. This vital reform is necessary, not just for our economy, but for our security, and our future."
[images via screengrab]
Follow the author on Twitter (@calebecarma).
Have a tip we should know? tips@mediaite.com