Mia Love Joins Congressional Black Caucus, the Group She Wants to Destroy 'From the Inside Out'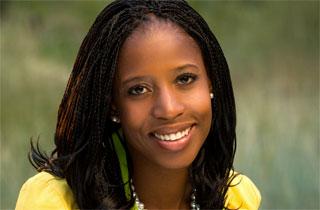 Rep. Mia Love (R-UT), the first black female Republican congresswoman, was officially sworn into office today and promptly joined the Congressional Black Caucus, a group she once called a hotspot of "demagoguery" that "ignite[s] emotions and ignite[s] racism when there isn't."
The Washington Post reports that Rep. Love became the sole Republican to join this group in this morning's swearing-in ceremony, which inducted 44 members, three of them new, and one of them Sen. Cory Booker (D-NJ).
Flash back to 2012, however, and Love wasn't such a fan of the CBC. As she told the Deseret News during her first House race, she wanted to dismantle the historically Democrat caucus:
"Yes, yes. I would join the Congressional Black Caucus and try to take that thing apart from the inside out," she said.

Though officially nonpartisan, the caucus has been more closely identified with the Democratic Party.

"It's demagoguery. They sit there and ignite emotions and ignite racism when there isn't," Love said. "They use their positions to instill fear. Hope and change is turned into fear and blame. Fear that everybody is going lose everything and blaming Congress for everything instead of taking responsibility."
While she still has problems with the CBC, her tone noticeably softened in 2014. "I will consider joining because I think that in order to affect change, you can't do it from the outside in," Love told Roll Call earlier this year. "You have to do it from the inside out. I'm going to see if I can make a difference there."
Though the Republicans elected a handful of African-Americans to Congress in the 2014 midterms — an historic event, considering the previous makeup of the Republican party — they declined to join the caucus along with Love. The last Republican member of the caucus was Rep. Allen West (R-FL), who lost his seat in 2012.
[The Washington Post]
[Image via Love4Utah.com]
—
>> Follow Tina Nguyen (@Tina_Nguyen) on Twitter
Have a tip we should know? tips@mediaite.com