Michael Cohen Got On the Phone With His Lawyers Right After Trump's Fox & Friends Interview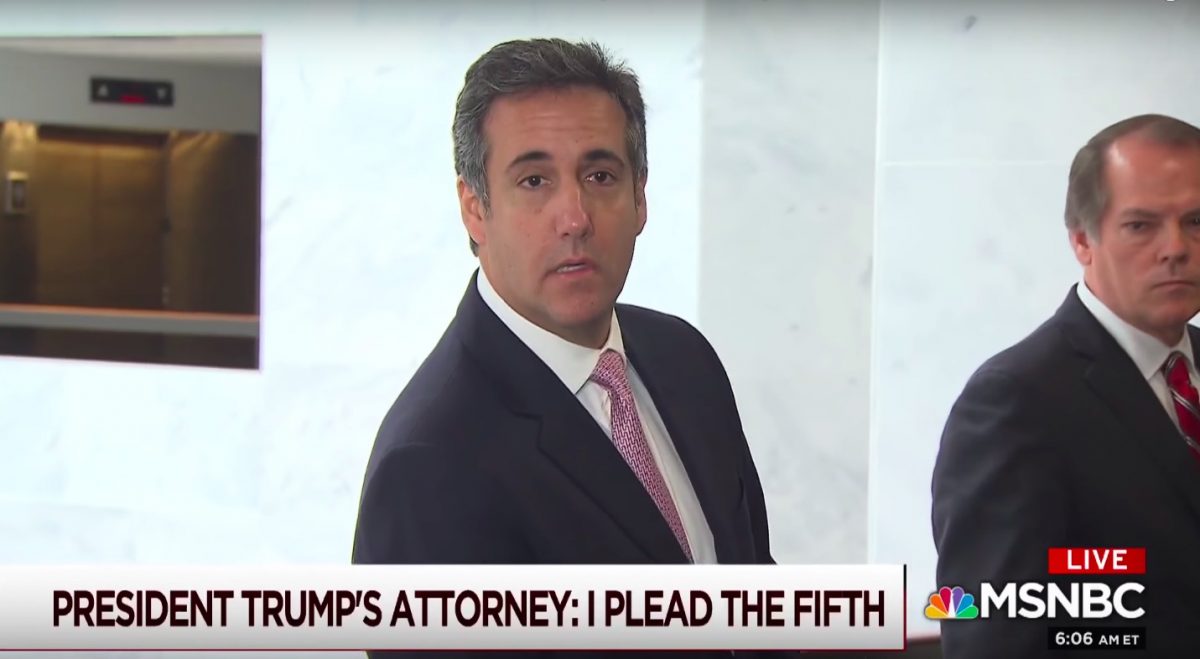 Michael Cohen, longtime personal lawyer to President Donald Trump, just can't seem to catch a break.
The 51-year-old Manhattan attorney had his offices raided by officials earlier this month. During the raid, records were collected about gag orders Cohen produced for Trump during the 2016 election against porn star Stormy Daniels and other women.
Now, the president is seemingly putting Cohen in another difficult position, by taking to Fox News to discuss the ongoing investigations — basically the last thing a lawyer wants done in the midst of a federal probe.
Almost immediately after Trump went on Fox & Friends on Thursday, Cohen was speaking with his own attorneys over the phone. "I'm on the other line with my lawyers…" he told CNBC's Brian Schwartz, who called the attorney following Trump's interview to get his reaction on record.
Cohen hung up the phone on Schwartz, who then went on to write an article about the ordeal.
Meanwhile, both parties can't seem to agree on whether Cohen actually served as Trump's personal lawyer above all else in their relationship. The president's comments on Thursday seemed to make the claim that Cohen was rarely involved in his legal matters: the attorney only handled "a tiny, tiny little fraction" of his "overall legal work," Trump said, while admitting he was represented by his longtime attorney "on some things … like with this crazy Stormy Daniels deal."
Cohen has announced he would plead the fifth during the ongoing court battles — but it seems like Trump will do enough talking for the both of them.
[image via screengrab]
—
Follow Chris Riotta (@ChrisRiotta) on Twitter
Have a tip we should know? tips@mediaite.com