Michael Cohen Pleads the Fifth in Stormy Daniels Case, Cites FBI Investigation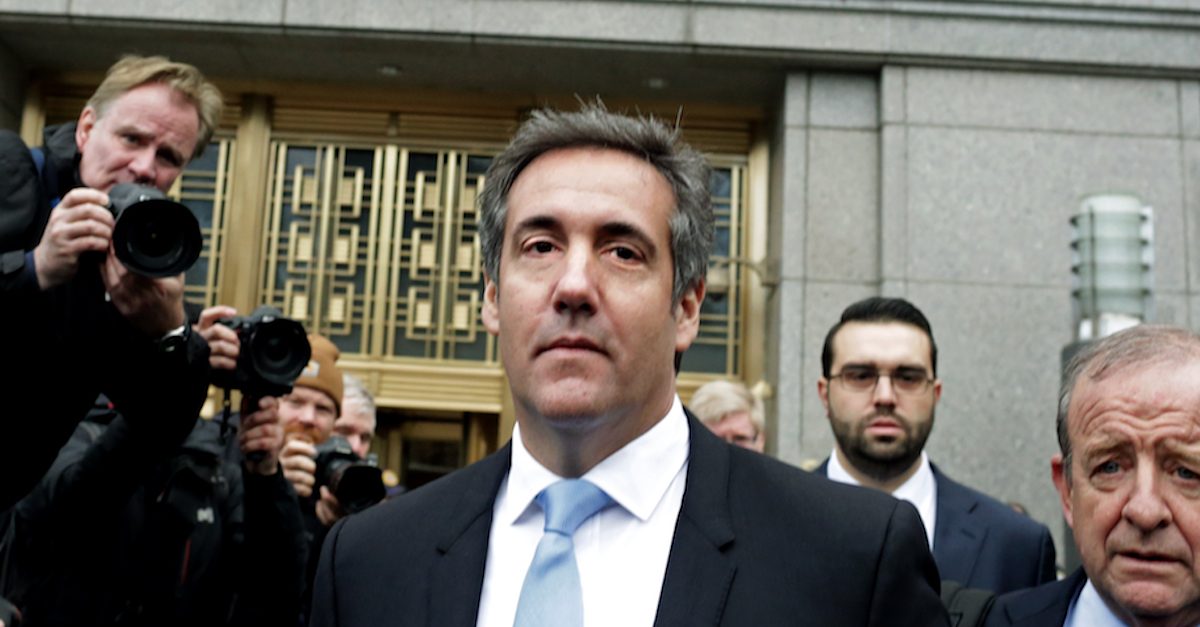 As reported by multiple outlets including the Wall Street Journal, Trump lawyer Michael Cohen has elected to plead the fifth, the right to protection against self-incrimination, in the case filed by Stormy Daniels.
Cohen invoked the raid on his personal offices by the FBI as part of his reasoning to plead the fifth. He added that he's taking the fifth "on the advice of his counsel" while the proceedings for the case are underway.
Back in February, Cohen admitted to making a payment in the amount of $130,000 to Daniels in exchange for her silence in an alleged affair with the man who is now President of the United States, Donald Trump.
Cohen is often referred to as Trump's "fixer" and there is concern in the Trump camp that he might flip and cooperate with law enforcement to bring down the president if he is faced with criminal charges.
Daniels' lawyer, Michael Avenatti, tweeted that Cohen's decision represents a "stunning development" not just in his own case, but also in presidential legal history:
This is a stunning development. Never before in our nation's history has the attorney for the sitting President invoked the 5th Amend in connection with issues surrounding the President. It is esp. stunning seeing as MC served as the "fixer" for Mr. Trump for over 10 yrs. #basta

— Michael Avenatti (@MichaelAvenatti) April 25, 2018
[image via screengrab]
Have a tip we should know? [email protected]