Michael Hastings' Wife Outraged At NYT Obit For 'Misrepresentation' Of Rolling Stone Exposé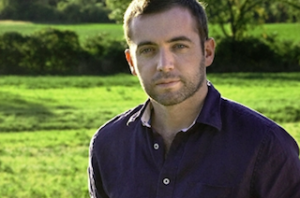 Reporter Michael Hastings is known to many for his scathing Rolling Stone exposé on General Stanley McChrystal. His death this week has, unfortunately, ignited the same debate that his original piece set off: whether he was right to publish information portraying McChrystal in a negative light (Geraldo Rivera was one of the first to share his thoughts on the subject). The New York Times' Hastings obituary goes out of its way to highlight an inquiry following Hastings' piece that showed "'insufficient' evidence" of wrongdoing, which prompted Hastings' widow to fire back with a letter directed at Times executive editor Jill Abramson.
RELATED: Geraldo Insults Deceased Journalist On Twitter: 'Condolences, But He Destroyed Career Of Our Best General' (UPDATED)
A significant chunk of the obituary is dedicated to Hastings' report on McChrystal, including these two paragraphs.
An inquiry into the article by the Defense Department inspector general the next year found "insufficient" evidence of wrongdoing by the general, his military aides and civilian advisers.

The inspector general's report also questioned the accuracy of some aspects of the article, which was repeatedly defended by Mr. Hastings and Rolling Stone.
Hastings' widow, Elise Jordan, was not happy with the Times raising this point in his obituary, and sent a letter to Abramson trying to correct the record. Her main contention is that not only did the Times misread the Pentagon report, but they did not bother to include Rolling Stone's response, which stated that no sources actually contradicted the facts of Hastings' piece, not to mention it's not as if any witnesses would voluntarily admit to saying things that would put their careers on the line. Here is a portion of Jordan's e-mail, obtained by The Huffington Post:
Unfortunately, the mischaracterization in the obituary reflects a longstanding -– and ongoing –- misrepresentation of the facts in and surrounding this story by the Times. Your archived story of the Pentagon report, for example, still carries the headline: "Pentagon Inquiry Into Article Clears McChrystal and Aides," even though the report did no such thing. Insufficient evidence to prosecute is not the same as "clearing" someone of a misdeed. It is as if a district attorney had found no witnesses to prosecute a suspected murderer – the only other witnesses being his accomplices -– and the Times ran a story headlined, "DA Clears Alleged Killer."
The message was forwarded to Bill McDonald, the Times' obituaries editor, who sent a reply to Jordan denying her request. He said the obituary did not "mischaracterize… the Defense Department report," and they weren't questioning the article's accuracy, just reporting that the Pentagon did.
You can read Jordan's full letter, along with the NYT's response, here. And you can watch HuffPo's coverage of her complaint here:
—–
Follow Josh Feldman on Twitter: @feldmaniac
Have a tip we should know? [email protected]
Josh Feldman - Senior Editor