MS Attorney General Investigating Blogger for Paying Man to Concoct Vote-Buying Claim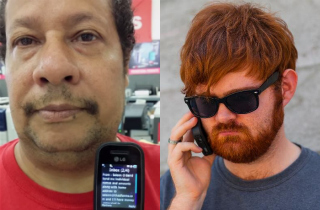 Mississippi Attorney General Jim Hood said his office was investigating a "political blogger" believed to be independent journalist Charles Johnson of paying a man to claim he had bought votes in last month's GOP senatorial primary.
Incumbent Senator Thad Cochran (R-MS) upset tea partier challenger Chris McDaniel in a runoff almost entirely because African-American Democrats crossed over and voted for him (or, more accurately, against McDaniel). McDaniel's campaign has refused to concede, alleging foul play. In this he's had help from Johnson, who offered $1,000 for proof of voter fraud.
RELATED: Coulter: McDaniel Should Stop Contesting Election, He Looks Like Sore Loser
That proof is what Hood said he's now investigating. Stevie Fielder, a man Johnson presented as claiming he had been paid to buy votes by the Cochran campaign, has since recanted his story. Per the Clarion-Ledger, Fielder now said he was in fact paid $2,000 by Johnson to concoct the story about the vote-buying scheme, claiming that Johnson had instructed him as to what to say on the video Johnson posted on GotNews.com.
Hood said he did not believe that paying Fielder to lie constituted a crime, unless the claim was made or repeated in court.
The bitterly-fought Mississippi GOP primary, which is actually over but refuses to die, has involved everything from breaking into a hospice and photographing Cochran's sick wife to McDaniel campaign members being caught inside a locked courthouse on election night to FEC violations to suicide to accusations of murder. Johnson, meanwhile, was part of the reporting duo behind a since-recanted story about Senator Robert Menendez (D-NJ) and Dominican prostitutes, which now is under suspicion of having been planted by Cuban operatives.
[h/t Clarion-Ledger]
[Image via Twitter]
——
>> Follow Evan McMurry (@evanmcmurry) on Twitter
Have a tip we should know? tips@mediaite.com