National Enquirer Publisher David Pecker Denies That He Touted He's 'Killed' Stories for Trump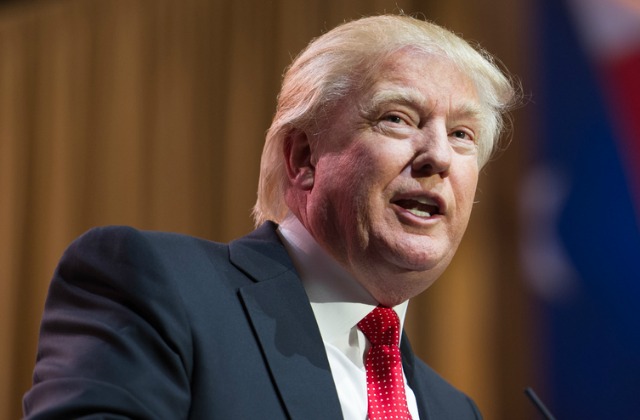 With the National Enquirer back in the news today, it's worth revisiting a profile that went up in The New Yorker just days ago about publisher David Pecker.
Jeffrey Toobin's profile goes behind-the-scenes at the tabloid and looks at the relationship between Pecker and President Donald Trump.
You may recall the Enquirer's brief moment of attention during the 2016 campaign––that whole "Ted Cruz's father was connected to the JFK assassination" nonsense––and Toobin writes about how friendly Pecker and Trump have been for a while now:
"They voted for Trump," Pecker told me, speaking of his readers. "And ninety-six per cent want him reelected today. That's the correlation. These are white working people, who love to see takedowns of celebrities, and they want to see—which is unusual, who would think these people would love a billionaire?—the billionaire's pulpit. They know him from fourteen seasons on 'The Apprentice' as the boss, and they loved it when he fired those people and ridiculed them." Pecker conveyed this admiration to Trump directly: "I'd tell him every time I'd see him. I'd say, 'Who cares about governor or mayor, you should be President. They love you. These people love you.' "
However, given the accusation today from Joe Scarborough and Mika Brzezinski that they were essentially blackmailed by White House officials to apologize to the President so he would then "spike" the Enquirer story––something the White House has been seriously disputing––this quote from Gus Wenner in Toobin's profile is somewhat notable:
Wenner was curious to hear about Pecker's relationship with the President. "I thought I would have to pull it out of him smoothly," he said. "But he offered it up pretty readily, and I was all ears. He was painting Donald as extremely loyal to him, and he had no issue being loyal in return. He told me very bluntly that he had killed all sorts of stories for Trump. He hired a girl to be a columnist when she threatened to go public with a story about Donald."
Pecker denied this to Toobin, but as the latter pointed out, there was that Wall Street Journal report last year about how the Enquirer paid $150,000 to a woman who alleged Trump had an affair with her, but then they didn't run it.
This is what Pecker had to say next, according to Toobin:
When I asked Pecker about McDougal, who was Playboy's Playmate of the Year in 1998, he told me that he first met her when she modelled for the cover of Men's Fitness, another A.M.I. magazine. "When her people contacted me that she had a story on Trump, everybody was contacting her," he said. "At the same time, she was launching her own beauty-and-fragrance line, and I said that I'd be very interested in having her in one of my magazines, now that she's so famous." But Pecker had a condition for hiring her: "Once she's part of the company, then on the outside she can't be bashing Trump and American Media."

I pointed out that bashing Trump was not the same as bashing American Media.

"To me it is," Pecker replied. "The guy's a personal friend of mine."
Today the National Enquirer posted the following statement on the allegations from Scarborough and Brzezinski:
"At the beginning of June, we accurately reported a story that recounted the relationship between Joe Scarborough and Mika Brzezinski, the truth of which is not in dispute. At no time did we threaten either Joe or Mika or their children in connection with our reporting on the story. We have no knowledge of any discussions between the White House and Joe and Mika about our story, and absolutely no involvement in those discussions."
[featured image via Christopher Halloran / Shutterstock.com]
— —
Follow Josh Feldman on Twitter: @feldmaniac
Have a tip we should know? tips@mediaite.com
Josh Feldman - Senior Editor