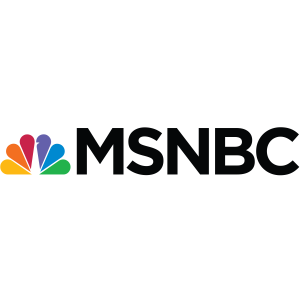 If you are MSNBC Host Chris Hayes, a recent job posting from NBC Universal has got to make you more than a little anxious. The network posted a job opening on 1/15 presumably looking for a senior producer for the Rachel Maddow Show. That, in and of itself, would hardly raise eyebrows. But it's when you actually open the posting, and see the primary responsibility for the position that the news emerges:
"Responsible for creating, producing and supervising segments for a new MSNBC Primetime show."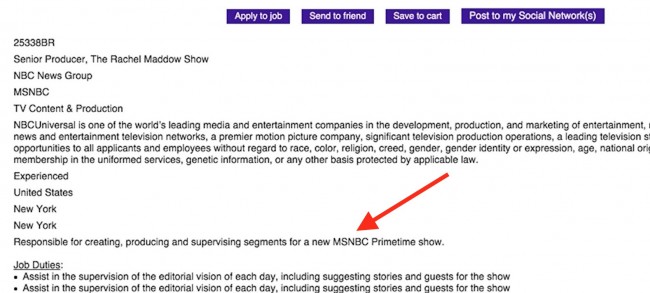 Whoops. A new show? There has long been speculation that Chris Hayes' will almost certainly lose his show sometime soon but this would be helluva a way to announce it.
The Rachel Maddow show is, of course, hardly a new primetime show so it would make no sense to describe that as the critical responsibility for a position on her show. But the top Maddow producers would likely work with, and maybe even oversee, the senior team of any new show. So various requirements of the job involving coordination with the Maddow team make perfect sense.
This seems like the sort of posting that is both honest and inadvertently revealing. If you are MSNBC looking to hire a senior producer for a new show that you aren't yet prepared to announce but also want to let prospective candidates know that it's a big, creative position you might very well bury it in a Rachel Maddow job posting.
We reached out to MSNBC for comment and will update accordingly.
— —
UPDATE – 01/25/16-10:50 a.m.: MSNBC would not comment for this piece, but this morning the job posting was altered to remove the line about a new show.
Have a tip we should know? tips@mediaite.com