New Report Claims Hurricane Maria Killed Nearly 3,000 in Puerto Rico as Official Government Count Sits at 64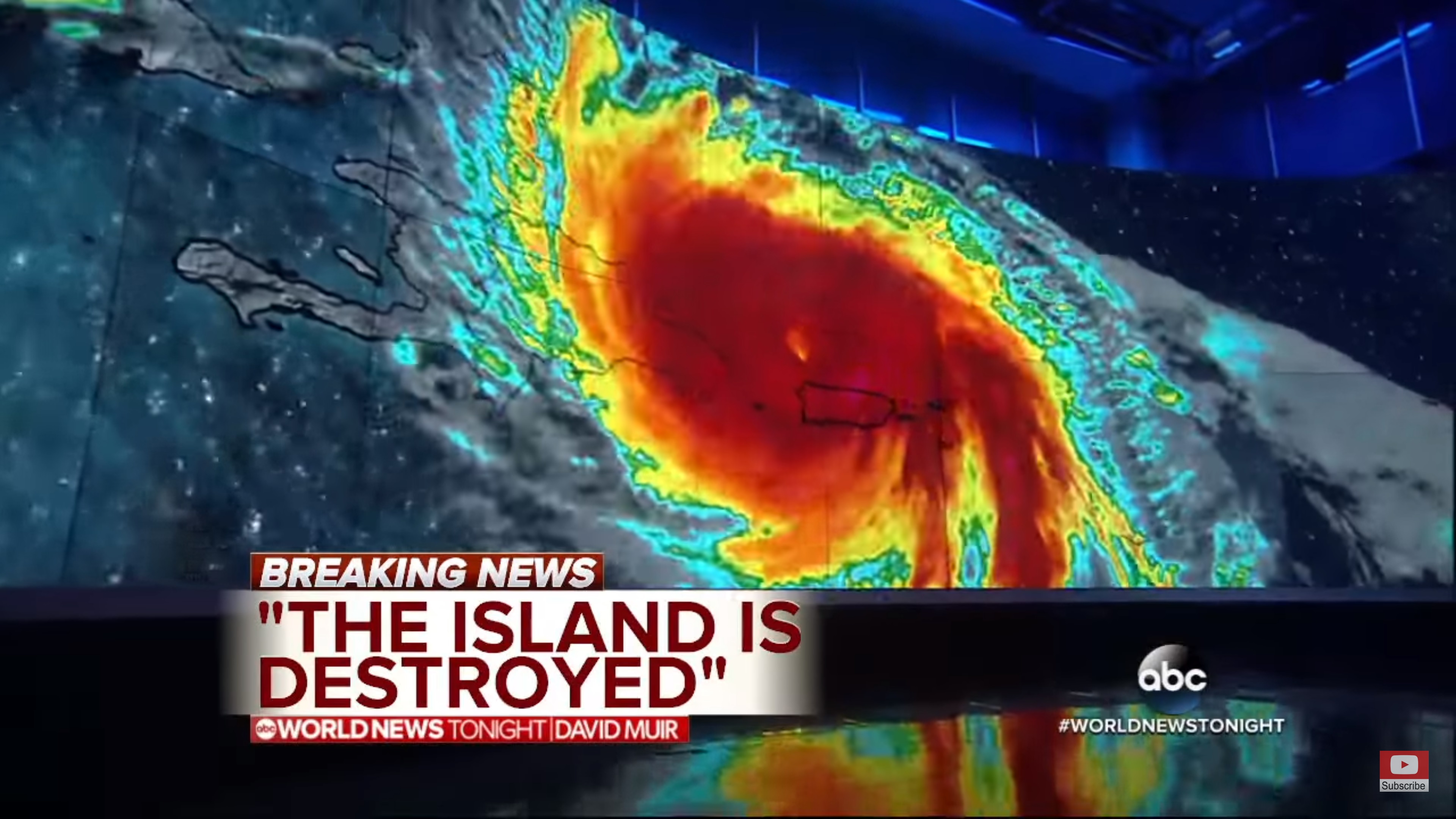 A new study determined a total of 2,975 people in Puerto Rico were killed as a result of Hurricane Maria from September 2017 to February 2018, far exceeding the federal government's previous estimates.
The report, obtained by CBS News, was commissioned by Governor Ricardo Rosselló in partnership with George Washington University researchers who discovered that elderly men and low-income neighborhoods faced the greatest risk from the damage.
That number stands in stark contrast to the government's official toll, which is still sitting at 64, according to ABC News. The reason for the massive discrepancy, the report said, was due to the ways in which the fallout was evaluated.
"The official government estimate of 64 deaths from the hurricane is low primarily because the conventions used for causal attribution only allowed for classification of deaths attributable directly to the storm, e.g., those caused by structural collapse, flying debris, floods and drownings," it read.
However, the new number doesn't come close to the more than 4,600 deaths Harvard University linked to the hurricane last May in a study using an even smaller time frame from September to December. That suggests the actual toll may be even greater than some researchers have concluded.
Responding to the news, Politico reporter Marc Caputo pointed out that the infamous Hurricane Katrina had wreaked less havoc than Maria with a reportedly smaller death toll.
Hurricane Maria death toll: 2,975
Hurricane Katrina deaths: 1,836 https://t.co/G99Yqng5gr

— Marc Caputo (@MarcACaputo) August 28, 2018
UPDATE –– 4:54 pm ET: Puerto Rico has now officially raised the death toll following the release of the report:
BREAKING: Gov. Ricardo Rossello raises Puerto Rico's official toll from Hurricane Maria from 64 to 2,975 following new study.

— The Associated Press (@AP) August 28, 2018
[Image via screengrab]
Have a tip we should know? tips@mediaite.com